Reaching Little Rann of Kutch
About Little Rann of Kutch
A vast expanse of around 5000 sq km of arid and muddy salt-flats, inland from the Gulf of Kutch lies the Little Rann of Kutch – part of a geographical landscape which over 66 million years ago was a part of the Arabian Sea.
It gets its name as it is a southern extension of the larger salt marsh which is the Greater Rann of Kutch, however the protected areas of the Little Rann of Kutch are ecological hotspots and extremely fuitful for bird watching in India.
The Little Rann of Kutch until many centuries ago had large tracts of estuarine saline water, however over time through excessive silting by its seasonal rivers caused as a result of tectonic movements, it now lies as a semi-barren and unique ecological landscape which floods briefly during the monsoons and transforms itself into a marshland in which the resident and migratory bird species revel. There are around 300 bird species recorded here, 42 species of mammals including the endemic Indian Wild Ass (Equus hemionus khur) which can be found in the area of Dasada.
Explore the richness of Little Rann of Kutch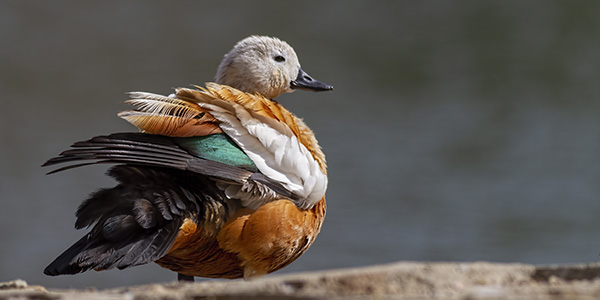 The states of Rajasthan and Gujarat are unquestionably the pride of India for a reason. Our birding tours in this land encompasses a few endemics and some endangered…
Northern India arguably has one of the richest avian diversities as well as cultural landscapes to offer. It also hosts the most Iconic animal, the Tiger and is blessed with…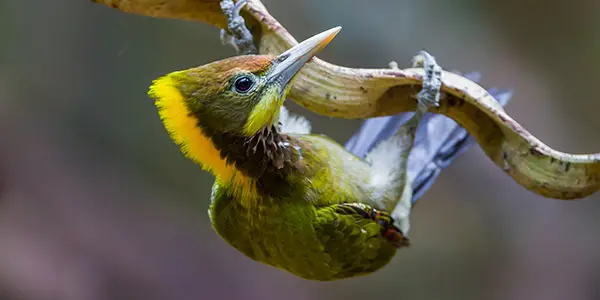 Over several lifetimes, the peaks of the colossal Himalayan range have nestled the Indian subcontinent to give rise to a splendid assemblage of diversity. A quest…
Journey to the Golden sights of Sasan Gir in Gujrat, the last bastion of the Asiatic Lions on our planet. Unlike your typical African savannah, the lions here are accustomed…
Safaris at Little Rann of Kutch
Desert Safaris is the best way to explore this enormous salty desert. It usually lasts three hours and the sections of the sanctuary visited depends on the interests of patrons. Birdwatchers opt for the marshlands but those who want to see mammals opt for the dry desert. To meet locals, the safaris head to the salt pans. The marshlands and Nava Talao (lake) are crowded with water birds. Flamingos and demoiselle cranes can usually be spotted in hundreds at some water bodies.
The Indian wild ass and white-footed fox can be sighted on vast areas of golden ground. Look out for the rare hoopoe lark, which has brown plumage that allows it to camouflage itself perfectly in the ground. Since there are no trees or shrubs to act as a buffer between the vehicles and the wildlife, it is not possible to get too close to the animals. Though visitors are allowed to drive their own vehicles into the sanctuary, this is not recommended. There are no roads or landmarks in this vast and desolate area so it is easy to get lost.
Accommodations at Little Rann of Kutch
Rann Riders is an enchantingly ethnic destination resort, set among wetlands and agricultural fields. The resort has imaginatively designed cottages that blend with the surrounding countryside. Located near Dasada village, it serves as an ideal base to explore the famed culture, weaves and handicrafts of the Surendranagar district.
Related Birding Destinations in India
Our efforts have time and again been recognized by all our guests on TripAdvisor. With reviews that are 100% genuine, you can read them here or head on to our official TripAdvisor page to browse through in detail.
Tiger Safari with Sanjay Gupta and Nature Safari India.
We just finished the first half of two tiger safari tours in India. The first was on the Banhavgar National Park. Our guide was Sanjay Gupta, who had 25 years of experience in the park and with the tigers. He was wonderful, sharing his experience and knowledge throughout our three full days together. He was definitely a highlight of our trip, as a great guide makes for a great experience, whether you see tigers or not! And we did see tigers...
Excellent Experience with Nature Safari India.
Nature Safari India organized our private 2 Weeks Safari in Central India plus a couple of Sightseeing and we are very happy to having choose this agency. I found them on the responsible tiger tourism association (TOFTigers) and I liked them from the very first contact. From the first email more than two years ago to the end of our trip in April 2022, the service was great, the selection of the itinerary, Parks, lodges and guides was perfect...
Excellent Experience with Nature Safari India.
Deepkul and the Tiger Safari India team put together an incredible experience for us in Kanha and Bandhavgarh. All the details were taken care of as per our preferences and budget including transportation, food, lodging, and our amazing safari guides. Deepkul was easy to communicate with and always quick to respond to any questions before and during our trip. Highly recommend!