National Chambal Sanctuary
November – march (winter migrants)
New Delhi International Airport
About National Chambal Sanctuary
The Chambal Valley is synonymous with legendary tales of bandits. That phase is done and dusted, and there is now a modern conservation success story which is the Chambal National Sanctuary – one of the last refuges of the Gharial crocodile– the most critically endangered species amongst various important species of wildlife and birds occurring at Chambal.
The National Chambal Sanctuary in totality is spread out between 3 states of India: Rajasthan, Uttar Pradesh and Madhya Pradesh. Chambal River originates in the Vindhyan Mountains of Central India, and is a tributary of the River Yamuna, forming large Ravines and creating a maze of Mud-cliffs which provide nesting grounds for birds, reptiles and crustaceans of the area.
The habitat around the river is mostly Tropical Scrub Forest. Here, there are over 300 species of birds recorded in addition to various reptiles and freshwater mammals.
Explore the richness of National Chambal Sanctuary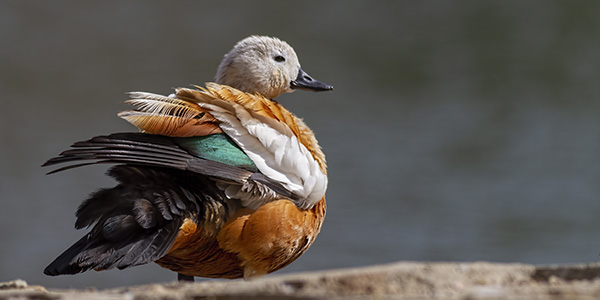 The states of Rajasthan and Gujarat are unquestionably the pride of India for a reason. Our birding tours in this land encompasses a few endemics and some endangered…
Northern India arguably has one of the richest avian diversities as well as cultural landscapes to offer. It also hosts the most Iconic animal, the Tiger and is blessed with…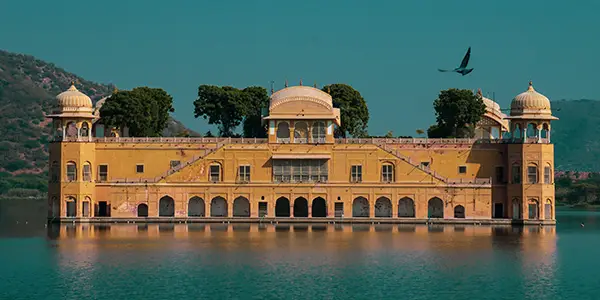 India is a true treasure trove of versatile landscapes, dynasties and culture. Wherever one sets their gaze, stories begin to unfurl. Rich in the medley of colors, it's a country…
Embark on an enchanting journey to the ancient ruins of Ranthambore National Park, where tigers are the rightful heir to the royalty that once belonged to kings…
Safaris at National Chambal Sanctuary
The waters of the National Chambal Sanctuary are explored by boat which can be hired from the area itself with issuance of a permit.
Walking the ravines or the agricultural fields nearby for closer look at the Sarus Crane and other bird species.
Accommodations at National Chambal Sanctuary
Set within 35 sprawling acres of the original heritage plantation, surrounded by farmland is Mela Kothi – The Chambal Safari Lodge – an oasis of peace, tranquility and gracious hospitality. The Accommodation combines the warmth of local homes with the comfort of modern amenities.
Related Birding Destinations in India
Our efforts have time and again been recognized by all our guests on TripAdvisor. With reviews that are 100% genuine, you can read them here or head on to our official TripAdvisor page to browse through in detail.
Tiger Safari with Sanjay Gupta and Nature Safari India.
We just finished the first half of two tiger safari tours in India. The first was on the Banhavgar National Park. Our guide was Sanjay Gupta, who had 25 years of experience in the park and with the tigers. He was wonderful, sharing his experience and knowledge throughout our three full days together. He was definitely a highlight of our trip, as a great guide makes for a great experience, whether you see tigers or not! And we did see tigers...
Excellent Experience with Nature Safari India.
Nature Safari India organized our private 2 Weeks Safari in Central India plus a couple of Sightseeing and we are very happy to having choose this agency. I found them on the responsible tiger tourism association (TOFTigers) and I liked them from the very first contact. From the first email more than two years ago to the end of our trip in April 2022, the service was great, the selection of the itinerary, Parks, lodges and guides was perfect...
Excellent Experience with Nature Safari India.
Deepkul and the Tiger Safari India team put together an incredible experience for us in Kanha and Bandhavgarh. All the details were taken care of as per our preferences and budget including transportation, food, lodging, and our amazing safari guides. Deepkul was easy to communicate with and always quick to respond to any questions before and during our trip. Highly recommend!