Flight: New Delhi – Guwahati
Flight: New Delhi – Jorhat 
Sikkim, a Himalayan state in Northern India, has a powerful history and was an independent province until as recently as 1975. It now stands as a shining example in conservation and lifestyle for not only India. A state who has achieved, through thoughtful planning, a 100% organic status in it's agriculture and scores the highest in the Human Development Index in a country well known for its inequality.
Being a Himalayan State it stands to lose a lot in the wake of climate change and hence futuristic policy decisions can show the world that sustainable living is the key to long-term tangible success. Landlocked by India, Nepal, China & Bhutan – it is a state rich in culture and biodiversity with 4000 plant species, 400 orchid species, 700 species of butterflies and an incredible 700 bird species recorded here.
The imperial snow-capped mountains Kanchendzonga is the pride of Sikkim and its surroundings are awash with colorful flowers of the 30 species of Rhododendron which occur here in summer. From Tropical to Alpine forests – it is a biodiversity hotspot and one the best birding areas of the world.
Explore the richness of Sikkim
Nestled on the south of the mighty Brahmaputra river is a park that offers some of the most breathtaking landscapes known to our planet. Kaziranga is a UNESCO…
Embark on a birding tour that includes some of the best birding hotspots Asia has to offer; it is a place where very few have ventured to discover some of the most…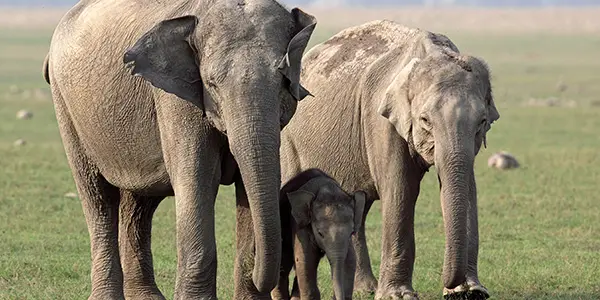 Immerse yourself in a parks cradled in the foothills of the majestic Himalayas. Corbett National Park is where Bhabhar forests, Riverine forests, Siwalik foothills…
Tap into the vast tranquil expanse of heaven on earth. Kaziranga is UNESCO World Heritage Site where sprawling grasslands harbour some of the most extraordinary…
We take a closer look at some of the birding sites of Sikkim:
1. Pelling & Pemayangste Monastery, Khecheopalri & Yuksom : At an altitude of 2100m above sea level, these are well wooded temperate forests with plenty of waterfalls and lakes providing a variety of birds.
2. Maenam Wildlife Sanctuary : At an altitude of 2500m above sea level, these forests are thick with Oak & Rhodendron dominating the landscape.
3. Barsey Rhododendron Sanctuary : In the Southwest corner of Sikkim, at around 3000m above sea level, lies a Wildlife Sanctuary with treasures for a birdwatcher. These beautiful Rhododendron forests are surrounded by Important Bird Areas, creating a microcosm of habitat where the ecosystem yet thrives. Majestic views of the Kanchendzonga mountains soothe the eye from here on clear days. The vegetation is a combination of Sub-Tropical Moist Deciduous Forests, Wet Temperate Forest with Bamboo, Sub-alpine forest & beautiful Alpine Meadows with bird species which inhabit the area across these landscapes.
4. Lachen, Thangu, Gurudogmar Lake & Tso Lhamo Lake : In the Northern part of Sikkim lie Sub-tropical broad leaf forests, Bamboo clusters, Sub-alpine to Alpine Rhodendron and culminating in the Trans Himalayan plateaus – this birding area is a key birding area of the India and the world with several rare birds and even more rare mammals occurring in this biodiversity hotspot. Altitude commences from 2700m heading upto 5500m above sea-level covering bird and mammal species across the spectrum.
All birding here is done along walking trails. Vehicles can be taken in between destinations or to traverse between birding hotspots. Yet, due to the hilly terrain, productive birding is done only on foot.
Related Birding Destinations in India
Our efforts have time and again been recognized by all our guests on TripAdvisor. With reviews that are 100% genuine, you can read them here or head on to our official TripAdvisor page to browse through in detail.
Tiger Safari with Sanjay Gupta and Nature Safari India.
We just finished the first half of two tiger safari tours in India. The first was on the Banhavgar National Park. Our guide was Sanjay Gupta, who had 25 years of experience in the park and with the tigers. He was wonderful, sharing his experience and knowledge throughout our three full days together. He was definitely a highlight of our trip, as a great guide makes for a great experience, whether you see tigers or not! And we did see tigers...
Excellent Experience with Nature Safari India.
Nature Safari India organized our private 2 Weeks Safari in Central India plus a couple of Sightseeing and we are very happy to having choose this agency. I found them on the responsible tiger tourism association (TOFTigers) and I liked them from the very first contact. From the first email more than two years ago to the end of our trip in April 2022, the service was great, the selection of the itinerary, Parks, lodges and guides was perfect...
Excellent Experience with Nature Safari India.
Deepkul and the Tiger Safari India team put together an incredible experience for us in Kanha and Bandhavgarh. All the details were taken care of as per our preferences and budget including transportation, food, lodging, and our amazing safari guides. Deepkul was easy to communicate with and always quick to respond to any questions before and during our trip. Highly recommend!