Sanjay Dubri National Park
Sanjay Dubri National Park is located in the northeastern corner of the state of Madhya Pradesh in the district of Sidhi & Shahdol over an area of 1674.511 sq. km. The core comprises Dubri Sanctuary and Sanjay National Park, while the buffer area includes the area of Sidhi & Shahdol districts. Gurughasidas National Park Forms the southern boundary of the reserve.
Sanjay Dubri National Park / Sanctuary is located in plains, the National Park is full of undulating terrain and some plateau. The eastern & western boundaries of the Reserve are formed by the Gopad & Banas rivers respectively, which flow into river Son and become part of Son-Gharial Sanctuary, where critically endangered gharials breed in the wild. Bagdara Sanctuary is located on the North-Eastern side of Son and lies in Singrauli District where blackbuck can be sighted. The specialty of this reserve is its unexplored true wilderness.
Plan your tailor-made trip with our local expert
Travel stress-free with local assistance and 24/7 support
About Sanjay Dubri national Park
The Land of the White Tiger – Mohan the famous White Tiger of the Maharaja of Rewa – was actually caught at Sanjay Dubri National Park in 1951. Dense Sal forests characterize this landscape, with areas of Bamboo. There are some areas of more open forests as well.
This area is a corridor for Wild Elephants which come in from Chattisgarh – the neighboring state which is very close to this Tiger Reserve. Recently, Wild Elephants have entered Bandhavgarh as well – depicting the strength of the corridor in light of lack of habitat or disturbance in Chattisgarh.
Altitude: 212 m to 538 m above sea level span
Vegetation: Dry deciduous forest region
Water Resources: Various perennial rivers flow through the reserve viz. Gopad, Banas, Mawai, Mahan, Kodmar, Umrari and others.
Core Area: 812.581 sq.km
Buffer Area: 861.930 sq.km
Coordinates: 23.8678° N to 82.0625° E
Rainfall: 1100 mm
Temperature: 30 degrees Celsius
Sanjay Dubri National Park Tours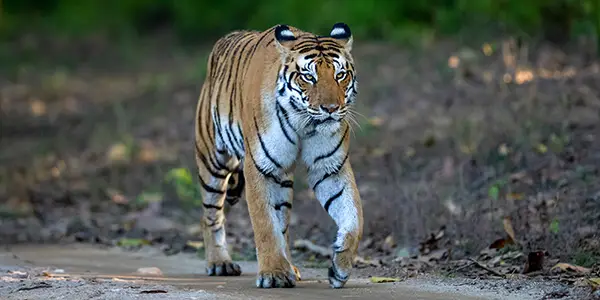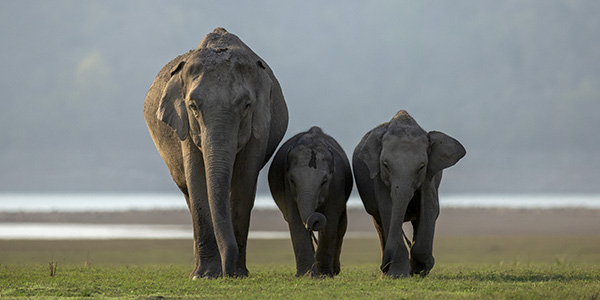 Tiger Safari and Culture Tours
Popular Fauna at Sanjay Dubri National Park
His majesty, the national animal of India. The Royal Bengal Tiger is considered by many naturalists as one of the most powerful apex predators. You catch a glimpse of this big cat in action at the Sanjay Dubri National Park.
It has larger rosettes than the other subspecies, with a paler coat in desert habitats, greyer in colder climes and more ochre in rainforest habitats. They remain well-camouflaged at night but come down from trees to hunt during the day.
It is the largest land mammal on the Asian continent. They inhabit dry to wet forest and grassland habitats in 13 range countries spanning Southeast Asia. Asian elephants have adapted to surviving on resources that vary based on the area.
Safaris at Sanjay Dubri National Park
Sanjay Dubri National Park conducts jeep safaris. A half day jeep safari can be further categorized as a morning safari and an evening safari. The morning safaris start around 0600 hours depending on the sunrise time and lasts for about 3-3.5 hours. After the morning safari, the guest heads back to the lodge/resort. You can freshen up, eat a quick lunch, relax for a bit and later head back in to the jungle for your evening safari. The evening safari lasts for about 3 – 3.5 hours depending on the time of sunset. Post your evening safari, you head back to the lodge for dinner and take the rest of the evening at leisure.
Our efforts have time and again been recognized by all our guests on TripAdvisor. With reviews that are 100% genuine, you can read them here or head on to our official TripAdvisor page to browse through in detail.
Tiger Safari with Sanjay Gupta and Nature Safari India.
We just finished the first half of two tiger safari tours in India. The first was on the Banhavgar National Park. Our guide was Sanjay Gupta, who had 25 years of experience in the park and with the tigers. He was wonderful, sharing his experience and knowledge throughout our three full days together. He was definitely a highlight of our trip, as a great guide makes for a great experience, whether you see tigers or not! And we did see tigers...
Excellent Experience with Nature Safari India.
Nature Safari India organized our private 2 Weeks Safari in Central India plus a couple of Sightseeing and we are very happy to having choose this agency. I found them on the responsible tiger tourism association (TOFTigers) and I liked them from the very first contact. From the first email more than two years ago to the end of our trip in April 2022, the service was great, the selection of the itinerary, Parks, lodges and guides was perfect...
Excellent Experience with Nature Safari India.
Deepkul and the Tiger Safari India team put together an incredible experience for us in Kanha and Bandhavgarh. All the details were taken care of as per our preferences and budget including transportation, food, lodging, and our amazing safari guides. Deepkul was easy to communicate with and always quick to respond to any questions before and during our trip. Highly recommend!