Sundarbans National Park is the largest delta in the world. Here, the 2 mightiest rivers of India – Brahmaputra & Ganges – along with the river Meghna, drain their waters into the Bay of Bengal thus creating the world's largest mangrove forest and a biodiversity hotspot.
The word "Sundarbans" comes from the mangrove species Heritiera minor locally known as Sundari. This habitat is made up of 56 islands of mangrove forest which harbors countless species whose behavior is rooted in the tidal patterns of the area.
Not only a home for wildlife, the Sundarbans delta also provides for almost 4 million people, many of whom visit the forest daily for firewood and honey collection. Accounts of conflict with man-eating Royal Bengal Tigers are chilling and it gives the otherwise gentleman-like tiger, a notorious reputation.
Plan your tailor-made trip with our local expert
Travel stress-free with local assistance and 24/7 support
About Sunderbans national Park
It is a UNESCO World Heritage Site, a Tiger Reserve and an Important Bird Area of the world and over 300 bird species, 40 mammal species, 35 Reptiles Species & 08 amphibian species have been recorded here in these 10000 sq.km of forest.
To see a Tiger here is like no other in India, the swampy, dense and dark environs of the Sundarbans National Park gives an aura of a mysterious realm and an experience truly unique.
Altitude: 7.5 m above sea level span
Vegetation: tropical moist broadleaf forest ecoregion, mangroves
Water Resources: Tributaries of the Ganga
Core Area: 1692 sq km
Buffer Area: 2233 sq km
Coordinates: 21.9497° N to 89.1833° E
Rainfall: 1800mm – 2790mm
Temperature: 20 – 34 degree Celsius
Sunderbans National Park Tours
Photographic Safari Tours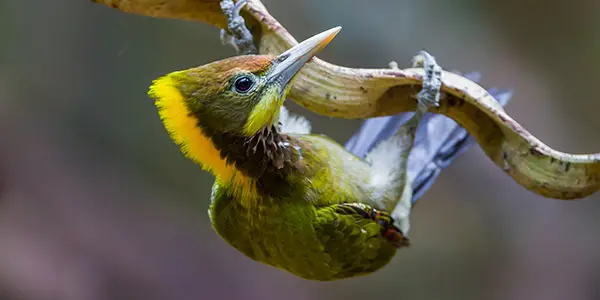 Photographic Safari Tours
Popular Fauna at Sunderbans National Park
His majesty, the national animal of India. The Royal Bengal Tiger is considered by many naturalists as one of the most powerful apex predators. You catch a glimpse of this big cat in action at the Sunderbans National Park.
About twice the size of a typical house cat, the fishing cat is a feline with a powerful build and stocky legs. The fishing cat is an adept swimmer and enters water frequently to prey on fish as its name suggests. It is known to even dive to catch fish.
The king cobra—one of the most venomous snakes on the planet—can literally "stand up" and look a full-grown person in the eye. When confronted, they can lift up to a third of its body off the ground and still move forward to attack.
Safaris at Sunderbans National Park
In Sundarbans National Park, the only way to explore the mangroves is through a privately hired boat or to join a group on a larger boat. The drawback of the larger boats are that they cannot get through all the creeks and narrow channels, hence a smaller boat safari is preferred.
Our efforts have time and again been recognized by all our guests on TripAdvisor. With reviews that are 100% genuine, you can read them here or head on to our official TripAdvisor page to browse through in detail.
Tiger Safari with Sanjay Gupta and Nature Safari India.
We just finished the first half of two tiger safari tours in India. The first was on the Banhavgar National Park. Our guide was Sanjay Gupta, who had 25 years of experience in the park and with the tigers. He was wonderful, sharing his experience and knowledge throughout our three full days together. He was definitely a highlight of our trip, as a great guide makes for a great experience, whether you see tigers or not! And we did see tigers...
Excellent Experience with Nature Safari India.
Nature Safari India organized our private 2 Weeks Safari in Central India plus a couple of Sightseeing and we are very happy to having choose this agency. I found them on the responsible tiger tourism association (TOFTigers) and I liked them from the very first contact. From the first email more than two years ago to the end of our trip in April 2022, the service was great, the selection of the itinerary, Parks, lodges and guides was perfect...
Excellent Experience with Nature Safari India.
Deepkul and the Tiger Safari India team put together an incredible experience for us in Kanha and Bandhavgarh. All the details were taken care of as per our preferences and budget including transportation, food, lodging, and our amazing safari guides. Deepkul was easy to communicate with and always quick to respond to any questions before and during our trip. Highly recommend!