India's most famous bird watching site has been Keoladeo – Ghana National Park or Bharatpur Bird Sanctuary. This small wetland of 29 sq. km provides feeding and nesting grounds to over 400 bird species and has been declared a UNESCO World Heritage Site, Ramsar Site as well as an IBA (Important Bird Area).
This former hunting ground and now protected habitat consists of Scrub forest, Savanna grassland, and large Wetlands with naturally constructed earthen mounds to provide perching spots for the thousands of birds that feed on the varieties of fish, invertebrates, and aquatic plant species in the rain and Yamuna river-fed waters of the wetlands..
Plan your tailor-made trip with our local expert
Travel stress-free with local assistance and 24/7 support
About Keoladeo national Park
The misty winters and the breaking sunlight are a birdwatcher and photographer's dream and lacs of birders and photography enthusiasts visit the birdwatching shrine that is Bharatpur each year. An array of water birds, waders, ground birds, and raptors – Bharatpur has something for every nature lover.
A birding tour in Keoladeo National Park or Ghana Bird Sanctuary, combined with a tiger safari in Ranthambore National Park is sure to leave you spellbound. It will encompass a majority of Indian Wildlife like the Royal Bengal Tiger, Sloth Bear, Common Crane, Rosy Pelican, Demoiselle Crane, Sarus Cranes, and a lot more.
Altitude: 181m above mean sea level
Vegetation: Tropical Dry Deciduous Forest
Water Resources: Gambhir River, Banganga River
Total Area: 28.73 sq. km
Coordinates: 27.166667°N to 77.516667°E
Rainfall: 662mm
Temperature: 20 – 30 degree Celsius
Keoladeo National Park Tours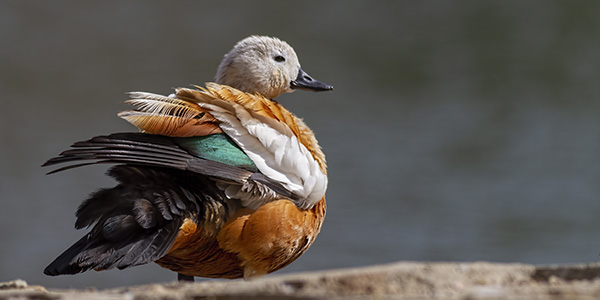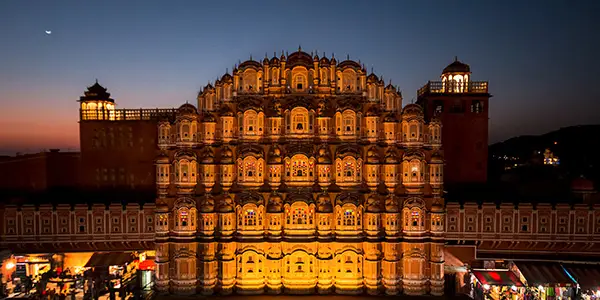 Tiger Safari and Culture Tours
Popular Fauna at Keoladeo National Park
Tall pale gray crane with pink legs and red bare skin on head extending down the neck. Typically wades in shallow wetlands or in cropped agricultural areas. Unmistakable in Asia. Listen for its loud, far-carrying bugling calls.
They  have a reputation for their aggressive, quarrelsome nature and so they do best in wildfowl collections with plenty of space. Their rich coppery-cinnamon plumage, pale buff head and black bill, legs and tail are both striking and unusual.
Small gray crane of open expansive habitats. Adult is an elegantly smooth shade of gray with a black neck, fiery eyes, and pure white plumes extending out from behind the eyes. Inhabits fields, deserts, steppes, and plains with water.
Safaris at Keoladeo National Park
Keoladeo National Park offers walking safaris on guided birding trails within the park. Here, the guest is accompanied by a naturalist. On the trail, you are acquainted with the best of flora and fauna by expert naturalists and guides the park has to offer. These trails are fruitful for people who wish to dive deep into getting to know various birding species in India. The naturalist will also carry a bird book, a binocular and a scope to help you better identify birds. We can also provide you with a bird checklist for the national park so you can tick off all the species you witness on your birding tour.
Our efforts have time and again been recognized by all our guests on TripAdvisor. With reviews that are 100% genuine, you can read them here or head on to our official TripAdvisor page to browse through in detail.
Tiger Safari with Sanjay Gupta and Nature Safari India.
We just finished the first half of two tiger safari tours in India. The first was on the Banhavgar National Park. Our guide was Sanjay Gupta, who had 25 years of experience in the park and with the tigers. He was wonderful, sharing his experience and knowledge throughout our three full days together. He was definitely a highlight of our trip, as a great guide makes for a great experience, whether you see tigers or not! And we did see tigers...
Excellent Experience with Nature Safari India.
Nature Safari India organized our private 2 Weeks Safari in Central India plus a couple of Sightseeing and we are very happy to having choose this agency. I found them on the responsible tiger tourism association (TOFTigers) and I liked them from the very first contact. From the first email more than two years ago to the end of our trip in April 2022, the service was great, the selection of the itinerary, Parks, lodges and guides was perfect...
Excellent Experience with Nature Safari India.
Deepkul and the Tiger Safari India team put together an incredible experience for us in Kanha and Bandhavgarh. All the details were taken care of as per our preferences and budget including transportation, food, lodging, and our amazing safari guides. Deepkul was easy to communicate with and always quick to respond to any questions before and during our trip. Highly recommend!