Snow Leopard Expedition to Kibber Valley
Life has a profound way of existing in every corner of our planet. Even in some of the remotest destinations known to earth, towering high up in in the icy Himalayas, the Snow Leopard make itself comfortable. It's a formidable ambush hunter that rules over the snow-clad peaks of the highest mountain range of our planet. Extremely shy and highly camouflaged, the charismatic cats rank as one of the most coveted species on the list of nature enthusiasts.
A snow leopard expedition through these icy trails in search of the 'The Ghost of the Mountain', is a thrilling adventure in the cold desert of Kibber that is sure to take your breath away.
Snow Leopard Expedition to Kibber Valley
❯ Day 01 : Arrive New Delhi (Flight).
❯ Day 02 : New Delhi – Chandigarh – Rampur (Flight + 8 hrs drive)
❯ Day 03 : Rampur – Tabo ( by road, 10-12 hrs drive)
❯ Day 04 – 09 : Tabo – Kibber
❯ Day 10 : Kibber – Rampur
❯ Day 11 : Rampur – Chandigarh (by road, 425 kms/8 hrs drive)
❯ Day 12 : Chandigarh – New Delhi Fly back home (Flight)
➤ Stand in awe of the beautiful snow laden landscape of Kibber Village.
➤ Experience one of the best places in the world to witness the elusive Snow Leopard.
➤ Immerse in wildlife such as the Red Fox, Bharals, Tibetan Woolly Hare, Ibex and the Tibetan Wolf.
➤ Dive into the avian diversity which includes the Snow Partridge, Bearded Eagle, Griffons and the Snow Cock.
➤ Experience unique hospitality, with some of the most skillful naturalists of the region to guide you through your excursions.
Feel free to get in touch with our team of wildlife experts and receive a free quote for your next safari holiday! You could also use this channel to request for a custom wildlife holiday package in India!
Detailed Itinerary for Snow Leopard trip to Kibber
Day 1 : Arrive New Delhi (by flight)
On arrival at the New Delhi airport, you will be received by our representative. He will transfer you to the hotel, assist you with the check in procedure, handover all travel related documents, as you are briefed regarding your upcoming tour. Overnight stay at the Hotel.
Accommodation: Roseate House Aerocity or similar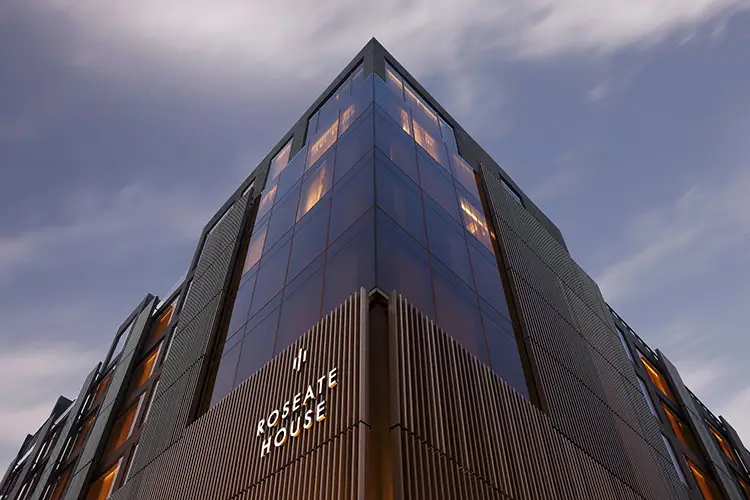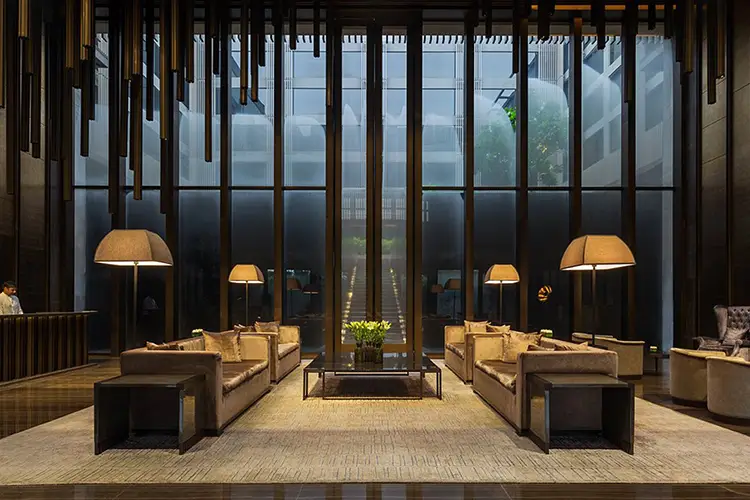 Day 2 : New Delhi – Chandigarh – Rampur (Flight + 8 hrs drive)
Early morning, post breakfast, depart for the city of Chandigarh, at 7 PM to reach by 12 PM Meet at the common point for other travellers either at the airport or the train station. Leave for Rampur. There will be pit stop Lunch at Parwanoo Timber Trail hotel.  On arrival, check in at Nau Nabh Heritage hotel in Rampur. The drive from Chandigarh with lunch and tea break is approximately 8 hours. Rampur height is 4000 feet. Guests stay on double occupancy basis. 
Accommodation: Nau Nabh Heritage, Rampur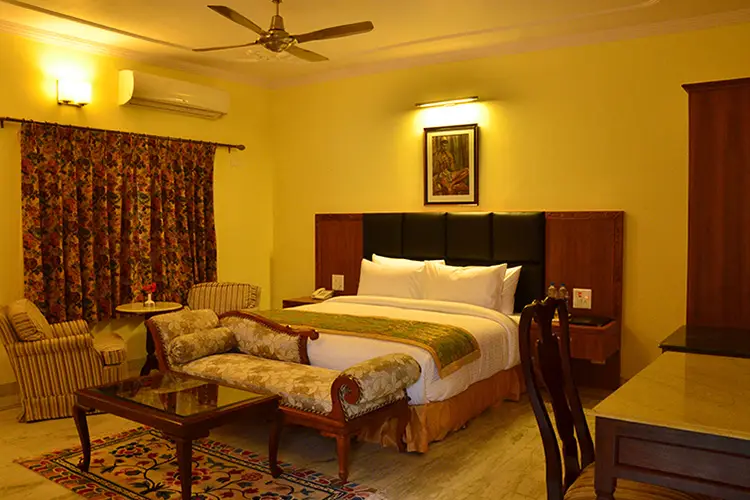 Day 3 : Rampur – Tabo ( by road, 10-12 hrs drive)
We depart from Rampur at 7 AM with packed breakfast and drive to Tabo which is situated at 10,500 feet. This stop is required to acclimatise guests. We will make a halt midway for lunch. The stay will be in a clean and functional home stay. Guests stay on double occupancy basis. It is 10 to 12-hour drive depending on the weather and road conditions that prevail.
Day 4 - 9 : Tabo - Kibber
Early next morning, we will visit the Tabo monastery before making our way to Kibber. Kibber is situated at 14,500 feet. On the way to Kibber, which is a 2-hour  drive,   if there are any snow leopard tour sightings, we will drop you off and get you ready with your cameras. The porter and guide will come and assist you but it is better to go up, settle in and come back once you are acclimatised as exhaustion can lead one to mountain sickness.
So depending on how difficult the sighting site is to reach, we will take a call then. Once you are settled in your rooms at the home stay in Kibber, you can go for a short walk around the village to familiarise yourself. In the afternoon, if there are any sightings, we will take you to the site as soon as receive the news. We use a Maruti Suzuki Gypsy so that it is convenient for the guests to reach the site rather than hiking. There will be some points like 100- 400 yards one may have to walk as they navigate their way to the snow leopard tour site. There is also Yak available in case one is comfortable to ride one.
Generally, the daily routine is as follows –  Morning tea/coffee around 6:30 AM and one has to be ready by 7:15 AM for breakfast. The spotters come for a meeting by 7:15 AM and set out for the snow leopard tour sighting sites. Once breakfast is over, guests can step out to see Blue Sheep, Red Fox and Ibex. We encourage everyone to stay close to the home stay till they've received word of a good snow leopard tour sighting and then pursue other wildlife prevalent on the area.
Lunch is generally served at the snow leopard tour sighting site. If there are no sightings on certain days, we will stay back at the home stay and have lunch there. Dinner is always at the home stay. In between the meals tea/coffee/snacks are served at the site and at the home stay. Mineral water is provided free of charge throughout the trip. Each room is equipped with wood fired hot stove and electric heater. Each bed has an electric blanket. Heavy quilts are provided too. Bath towels are also provided. There is generator set in case the electricity goes out.
There is no running water in winters. Hot water will be provided for freshening up every day. The toilet present is a dry toilet. Wet wipes and toilet paper will be provided. Bathroom is separate and hot water will be provided in case someone wants to take a bath. A porter is available for each guest. You don't have to lift anything during the course of your stay. Your camera is carried by the porter and he will also carry your day time camera bag/back pack. Extra scanner guides are present for maximum chances of quick and confirmed sightings.
You will be provided with a walking pole and a chair/stool while sitting down for photography. A tent is also pitched in case one has to lie down. Insulated mats are kept inside the tent. Oxygen tank is also carried along with the group while going to the sighting site. Oxygen saturation measurement device is available to test for any symptoms of shortness of breath.
The escort will guide you and be available for any issues you may have. There is arrangement of dropping the guest to lower altitude incase they're suffering from mountain sickness or experiencing shortness of breath. There could be a detour up to 30 kilometers for new or different sites for Snow Leopard tour sighting. Any extra help needed or extra trips will be undertaken by the helpers to get equipment or other essential items from the home stay to the site.
This is the routine for 6 days.
Early morning, we depart from Kibber to Rampur. Stay again is at Nau Nabh Heritage hotel. 
Day 11 : Rampur - Chandigarh (by road, 425 kms/8 hrs drive)
Early morning, we depart from Rampur to Chandigarh. Overnight stay at the hotel in Chandigarh.
Day 12 : Chandigarh – New Delhi Fly back home (Flight)
After relaxed breakfast, transfer to Chandigarh airport to board a flight to New Delhi at 1525 hrs to arrive New Delhi at 1630 hrs. Overnight Stay or board a flight for back home.
Our efforts have time and again been recognized by all our guests on TripAdvisor. With reviews that are 100% genuine, you can read them here or head on to our official TripAdvisor page to browse through in detail.
Tiger Safari with Sanjay Gupta and Nature Safari India.
We just finished the first half of two tiger safari tours in India. The first was on the Banhavgar National Park. Our guide was Sanjay Gupta, who had 25 years of experience in the park and with the tigers. He was wonderful, sharing his experience and knowledge throughout our three full days together. He was definitely a highlight of our trip, as a great guide makes for a great experience, whether you see tigers or not! And we did see tigers...
Excellent Experience with Nature Safari India.
Nature Safari India organized our private 2 Weeks Safari in Central India plus a couple of Sightseeing and we are very happy to having choose this agency. I found them on the responsible tiger tourism association (TOFTigers) and I liked them from the very first contact. From the first email more than two years ago to the end of our trip in April 2022, the service was great, the selection of the itinerary, Parks, lodges and guides was perfect...
Excellent Experience with Nature Safari India.
Deepkul and the Tiger Safari India team put together an incredible experience for us in Kanha and Bandhavgarh. All the details were taken care of as per our preferences and budget including transportation, food, lodging, and our amazing safari guides. Deepkul was easy to communicate with and always quick to respond to any questions before and during our trip. Highly recommend!
Snow Leopard Expedition to Kibber Valley
Extend your stay in this enchanting country with any of the below extension tour packages. It could be an ensemble of culture, wildlife or even historic walks! Choose from whatever satiates the soul. Our travel specialists are here to customize the ideal itinerary to your liking. 
Snow Leopard Expedition to Kibber Valley