Tiger, Taj & Birding Tour - Birdwatching Tour India
Northern India arguably has one of the richest avian diversities as well as cultural landscapes to offer. It also hosts the most Iconic animal, the Tiger and is blessed with the marbled mausoleum, the Taj Mahal, which is by far one of the most spectacular monumental wonders known to man.
Our tiger safari tour and birding tour here includes the famous Corbett National Park which hosts an array of Himalayan species and also a great landscape to spot the elusive striped cat. Bharatpur Bird Sancturay and the Chambal River on the other hand are ideal hotspots known for the plethora of resident and migratory featered denizens, that will leave you with glued to your binoculars for your entire Birding Tour in India.
Most trusted name in Indian Wildlife for the last 30 Years
Experience the best of Indian wildlife that includes the Royal Bengal Tigers, Asiatic Lions, Black Leopard, Indian Leopards, Snow Leopards, Red Panda, Asian Elephants, and a plethora of reptile and bird species, with experienced naturalists while you stay at the best-selected premium wildlife lodges and hotels.
Tiger, Taj & Birding Tour - Birdwatching Tour India
❯ Day 01 : Arrive New Delhi (Flight).
❯ Day 02 : New Delhi – Corbett (by surface 275 kms/5 hrs drive)
❯ Day 03 – 04 : In Corbett National Park
❯ Day 05 : Corbett – Chambal (by surface, 380 Kms/7-8 hrs drive)
❯ Day 06 : Chambal
❯ Day 07 : Chambal – Agra (by surface, 55 Kms/2 hrs drive)
❯ Day 08 : Agra – Bharatpur (by surface, 55 Kms/2 hrs drive)
❯ Day 09 : Bharatpur
❯ Day 10 : Bharatpur – New Delhi (by surface, 200 Kms/4 hrs drive)
➤ Witness a breathtaking landscape as you navigate the foothills of the Himalayas to spot the Royal Bengal Tiger on your Birding Tour in Corbett National Park.
➤ Stand in awe of the sun kissed Taj Mahal, A UNESCO world Heritage site and one of the seven wonders of the world.
➤ Delve into a plethora of bird diversity at Bharapur Bird Sanctuary, with over 400 species of birds to watch out for on this Birding Tour in India.
➤ Look out for Iconic species such as the Indian Skimmer, Gharial and the Gangetic Dolphins at the Chambal River, situated close to Dholpur during this Birding Tour in India.
➤ Immerse yourself in the complete wildlife experience with animals such as Asian Elephants, Yellow Throated Martens, Golden Jackals and Jungle Cats through this entire Birding Tour.
Feel free to get in touch with our team of wildlife experts and receive a free quote for your next safari holiday! You could also use this channel to request for a custom wildlife holiday package in India!
Detailed Itinerary for Tiger, Taj & Birding Tour - Birdwatching Tour India
Day 1 : Arrive New Delhi (By flight)
On arrival at New Delhi airport, you will be received by our representative who will transfer you to your hotel and assist you with the check in procedure. He will also handover travel related documents and brief you on your upcoming trip. Overnight stay is at the hotel.
Accommodation: The Roseate House Aerocity or similar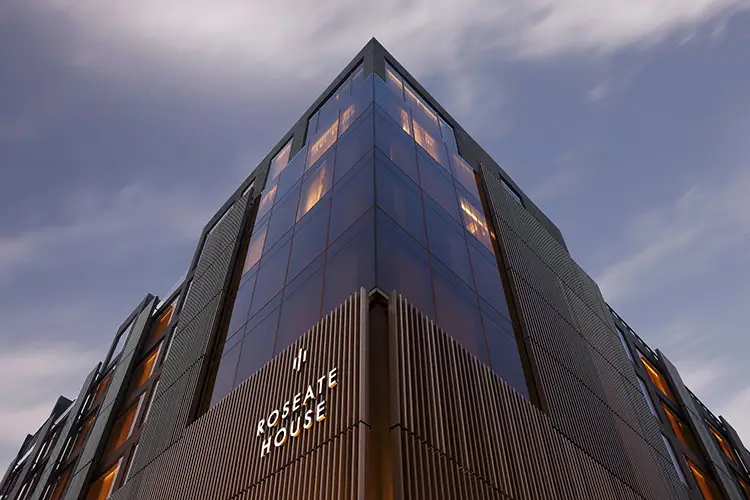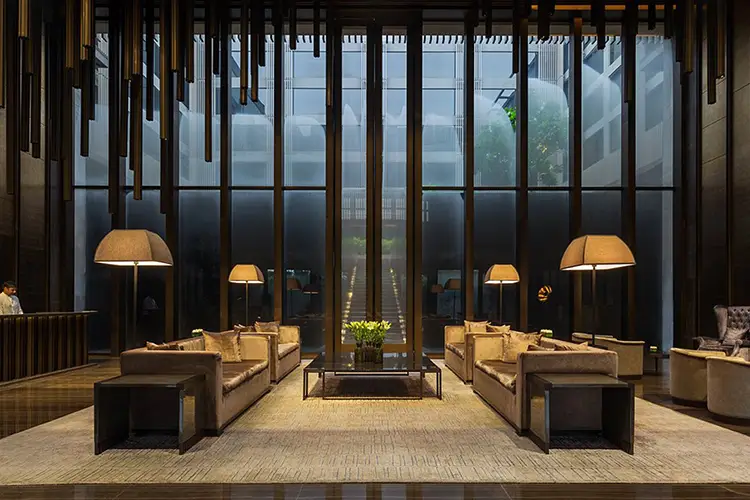 Day 2 : New Delhi – Corbett (by surface, 275 Kms/5 hrs drive)
After an early breakfast, depart for Corbett National Park 275 kms/ 5 hrs drive. At the park entrance, switch to wildlife safari vehicle with your baggage. Be ready with your camera equipment as the next 32 km, 1.5-hour drive, is through the core area of the national park, where you have a good chance to encounter wildlife including Tigers, Leopards and Asian Elephants. On Arrival, Check into the forest lodge. Post Lunch, proceed for an afternoon tiger safari.
Living in the Forest Rest House is unique to Corbett National Park. It is only in Corbett that you get an opportunity to stay inside the national park. The complex is located on the banks of Ramganga river and overlooks the foothills of Himalayas. Alcohol and smoking is not permitted here. Return from the safari at sunset. Dinner and overnight at the Forest Rest House.
Accommodation: Dhikala Forest Rest House
Day 3 - 4 : In Corbett National Park
Begin your morning tiger safari at sunrise. Corbett has been aptly described as the land of the Roar, Trumpet and Song. It represents a scene of remarkable beauty. Corbett National Park had the proud distinction of being the chosen venue for the inauguration of Project Tiger in India. The rich biodiversity of the Reserve is partly attributed to the variety of habitats here. Due to the location of the Reserve in the foothills of the central Himalayas, both Himalayan and peninsular flora and fauna is found in the Reserve.
India's first and finest park spread over 520 sq. kms. Established initially as Hailey National Park on August 8, 1936, in honor of Sir Malcolm Hailey, the then governor of the United Provinces, the name was changed to Ramganga National Park in 1952 and subsequently to Corbett National Park in honor and memory of the late Jim Corbett, the legendary hunter, naturalist-turned-author and photographer, who had helped in setting up the park and in the demarcation of its boundaries.
Dinner and overnight stay at the Rest House.
Accommodation: Dhikala Forest Rest House
Day 5 : Corbett – Chambal (by surface, 380 Kms/7-8 hrs drive)
Morning Jeep tiger safari to Dhikala zone. After breakfast, checkout from the lodge and drive towards the exit gate of Corbett. Do not pack your camera equipment, as there's an opportunity to witness wildlife on your way out. On exiting the park, you may pack up your equipment as you make your way to Chambal (380 Kms 7-8 hrs).
On arrival, check into the Lodge. Dinner and overnight stay at the lodge.
Accommodation: Rajniwas Palace, Dholpur
Early morning, visit the Chambal river for a boat birding safari as you lookout for birds. Some of the highlight species of birds we find here are Indian Skimmer, Bar-headed Goose, Ruddy Shelduck, Egyption Vulture, Black winged stilt, Black-bellied Terns, Red-crested and Ferruginous Pochards, Sarus Crane, Great Thick-knee, Indian Courser, Pallas's Fish Eagle, Laggar Falcon and many more. Get back to the lodge when the sun starts getting harsh.
After lunch leave for an afternoon visit to Chambal river to witness more of Gharials and Crocodiles. When it comes to reptiles, it is quite evident that due to their sizeable stature, Gharials and the Marsh Crocodiles exert their presence. However, the sanctuary is also a great for turtles such as the Crowned River Turtle, Three Striped Roof Turtle, Red Crowned Roof Turtle, Indian Roofed Turtle, Indian Tent Turtle, Indian Flapshell Turtle, Narrow Headed Softshell Turtle and the Indian Softshell Turtle. Apart from these, you can even encounter the Bengal Monitor Lizard scurrying across the banks.
Overnight stay at the lodge.
Accommodation: Rajniwas Palace, Dholpur
Day 7 : Chambal – Agra (by surface, 55 Kms/2 hrs drive)
Morning jeep birdwatching safari to an area well know for its Sarus Crane population. After breakfast drive to Agra (55 km, 2 Hrs). Arrival and check-in at the hotel. Evening at leisure and overnight stay at the hotel in Agra.
Accommodation: Taj View Agra or similar
Day 8 : Agra – Bharatpur (by surface, 55 Kms/2 hrs drive)
After breakfast, visit the famous white marble mausoleum, The Taj Mahal, which was built in the middle of the 17th century by the Moghul emperor Shah Jehan for his wife Mumtaz Mahal.
Completed in 1652, skilled craftsmen from Persia, Turkey, France and Italy and some 20,000 labourers worked extensively for 17 years to build this edifice. Later, visit the red sandstone AGRA FORT which stands like a crescent on the banks of Yamuna River, enclosed by forbidding 20-meter high walls, with a 12- meter moat between them. Three successive Mughal emperors – Akbar, Jehangir and Shah Jehan – helped create this massive structure which contains Indo-Islamic architecture. [The Taj is closed on Friday]. Check out from the hotel.
Later drive to Bharatpur. On arrival, check into lodge. After lunch, we will proceed for an evening of bird watching via Cycle Rickshaws at Keoladeo National Park.
These diverse habitats are home to over 350 species of birds as the Bar Headed Goose, the Garganey, the Northern Pintail, Cotton Pygmy Goose, Eurasian Coot, Spoonbills, the Indian Spot-Billed Duck. Common and Pied Kingfishers hovering over the water, the skulking Black Bittern, Purple Herons, Pheasant-tailed and Bronze-winged Jacanas, and the tallest flying bird in the world, The Sarus Crane. Every year, thousands of migratory waterfowl that visit the park during the winter for breeding. The sanctuary is one of the richest avifauna hotspots in the world and is known for nesting of resident and migratory birds.
Overnight stay is in Bharatpur.
Accommodation: Bagh Bharatpur
Morning and afternoon visit to Bharatpur bird sanctuary. Breakfast, lunch and dinner at the hotel.
The sanctuary covers an area of 29 sq. kms of marshes, lightly wooded and scrub forest. Today it is the protected breeding ground for many species of birds and also home of migratory birds, that spends its winters here. Colonies of cormorants, spoonbills, storks, egrets, herons, pelicans, ibis and grey herons can be spotted all over the park. Besides a fairly rich habitation of herbivores and reptiles.
Overnight stay at the hotel in Bharatpur.
Accommodation: Bagh Bharatpur
Day 10 : Bharatpur – New Delhi (by surface, 200 Kms/4 hrs drive)
Morning birding at the bird sanctuary. After breakfast, drive to New Delhi (220 Km, 4 hrs). On arrival, transfer to the airport to board a flight back home or to an onward destination.
Our efforts have time and again been recognized by all our guests on TripAdvisor. With reviews that are 100% genuine, you can read them here or head on to our official TripAdvisor page to browse through in detail.
Tiger Safari with Sanjay Gupta and Nature Safari India.
We just finished the first half of two tiger safari tours in India. The first was on the Banhavgar National Park. Our guide was Sanjay Gupta, who had 25 years of experience in the park and with the tigers. He was wonderful, sharing his experience and knowledge throughout our three full days together. He was definitely a highlight of our trip, as a great guide makes for a great experience, whether you see tigers or not! And we did see tigers...
Excellent Experience with Nature Safari India.
Nature Safari India organized our private 2 Weeks Safari in Central India plus a couple of Sightseeing and we are very happy to having choose this agency. I found them on the responsible tiger tourism association (TOFTigers) and I liked them from the very first contact. From the first email more than two years ago to the end of our trip in April 2022, the service was great, the selection of the itinerary, Parks, lodges and guides was perfect...
Excellent Experience with Nature Safari India.
Deepkul and the Tiger Safari India team put together an incredible experience for us in Kanha and Bandhavgarh. All the details were taken care of as per our preferences and budget including transportation, food, lodging, and our amazing safari guides. Deepkul was easy to communicate with and always quick to respond to any questions before and during our trip. Highly recommend!
Tiger, Taj & Birding Tour - Birdwatching Tour India
Extend your stay in this enchanting country with any of the below extension tour packages. It could be an ensemble of culture, wildlife or even historic walks! Choose from whatever satiates the soul. Our travel specialists are here to customize the ideal itinerary to your liking. 
Tiger, Taj & Birding Tour - Birdwatching Tour India