A true testament to the symbol of love, the Taj Mahal stands along banks of the Yamuna, mirroring the cosmic rhythm of the sun and moon. While it does indeed hold the proud honor of being one of the most extraordinary architectural feats known to mankind, it is not the only monumental achievement of the illustrious Mughal Empire that lay a stronghold in India for centuries.
Agra Fort and the city of Fatehpur Sikri nearby are signs of a kingdom that evokes fables of folklore and teleports you to time where a dynasty embraced a creole of Indo-Islamic cultures. An extension to Agra, through this city of emperors is guaranteed to enchant its visitors in a spell of awe and wonder. You can combine this extension to Agra tour with a tiger safari in India to some of the best national parks in the country.

❯ Day 01 : New Delhi – Agra (by road, 220 Kms/4 hrs drive)
❯ Day 02 : Agra – New Delhi – Fly back home (by road, 220 Kms/4 hrs drive)
➤ Experience the beauty of the sun kissed marbled mausoleum at sunrise while on an extension to Agra Tour.
➤ Witness the architectural grandeur of Agra Fort and navigate the countless stories that are preserved within its walls.
Feel free to get in touch with our team of wildlife experts and receive a free quote for your next safari holiday! You could also use this channel to request for a custom wildlife holiday package in India!
Detailed Itinerary for Extension To Agra
Day 1 : New Delhi – Agra (by road, 220 Kms/4 hrs drive)
After breakfast drive to Agra for 220 Kms, 4-hour drive. On arrival, transfer to your hotel. Check – into the hotel and freshen up
Later, proceed to visit the red sandstone AGRA FORT which stands like a crescent on the banks of Yamuna River, enclosed by forbidding 20-meter high walls with a 12- meter moat between them. Three successive Mughal emperors – Akbar, Jehangir and Shah Jehan – helped create this architectural feat which contains Hindu and Muslim architecture.
Overnight at the hotel in Agra.
Accommodation: Taj View Agra or similar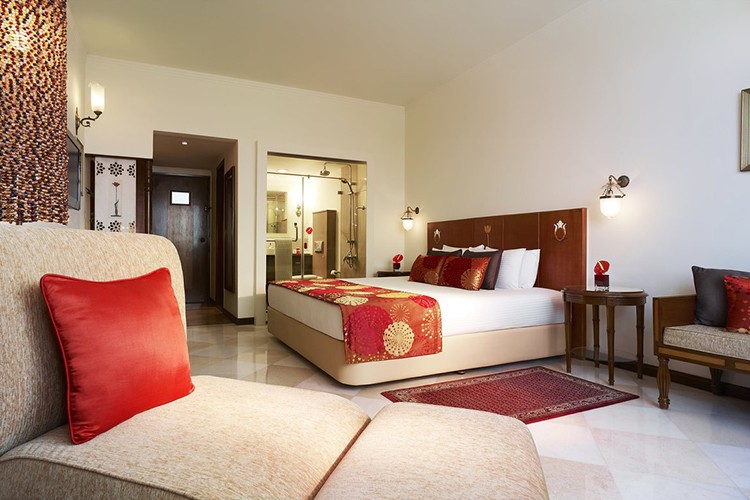 Day 2 : Agra – New Delhi – Fly back home (by road, 220 Kms/4 hrs drive)
At Sunrise, head out to visit the famous white marble mausoleum, The Taj Mahal, which was built in the middle of the 17th century by the Moghul emperor Shah Jehan for his wife Mumtaz Mahal.
Completed in 1652, skilled craftsmen from Persia, Turkey, France and Italy and some 20,000 laborers worked extensively for 17 years to build this edifice.
After relaxed breakfast check – out from hotel. [The Taj is closed on Friday].
Later drive to New Delhi for 220 Kms, 4-hour drive. On arrival, transfer to New Delhi International airport to board a flight back home or toward an onward destination.
Our efforts have time and again been recognized by all our guests on TripAdvisor. With reviews that are 100% genuine, you can read them here or head on to our official TripAdvisor page to browse through in detail.
Tiger Safari with Sanjay Gupta and Nature Safari India.
We just finished the first half of two tiger safari tours in India. The first was on the Banhavgar National Park. Our guide was Sanjay Gupta, who had 25 years of experience in the park and with the tigers. He was wonderful, sharing his experience and knowledge throughout our three full days together. He was definitely a highlight of our trip, as a great guide makes for a great experience, whether you see tigers or not! And we did see tigers...
Excellent Experience with Nature Safari India.
Nature Safari India organized our private 2 Weeks Safari in Central India plus a couple of Sightseeing and we are very happy to having choose this agency. I found them on the responsible tiger tourism association (TOFTigers) and I liked them from the very first contact. From the first email more than two years ago to the end of our trip in April 2022, the service was great, the selection of the itinerary, Parks, lodges and guides was perfect...
Excellent Experience with Nature Safari India.
Deepkul and the Tiger Safari India team put together an incredible experience for us in Kanha and Bandhavgarh. All the details were taken care of as per our preferences and budget including transportation, food, lodging, and our amazing safari guides. Deepkul was easy to communicate with and always quick to respond to any questions before and during our trip. Highly recommend!
Extend your stay in this enchanting country with any of the below extension tour packages. It could be an ensemble of culture, wildlife or even historic walks! Choose from whatever satiates the soul. Our travel specialists are here to customize the ideal itinerary to your liking.