Snow Leopard Expedition with Leh Tour
Tour focuses on Snow Leopard sightings in Ulley Valley
Snow Leopard Expedition with Leh Tour
The very name evokes all that is most wild, mysterious and elusive in nature – for this is an animal that comes cloaked not just in the subtle beauty of its own coat but also in all the high drama of the harsh and magnificent environment that it dominates. An attractive contrast is between these stone-hard mountain people and the gentle and cheerful Buddhism that they practice. You will have time to visit some of their great monasteries as well as their picturesque villages.
But it is the landscape that overwhelms visitors – high, jagged mountains painted in subtle pastel shades dropping down to vivid emerald fields of barley and apple and apricot orchards and water meadows under startlingly blue skies. Every turn of the road, every twist of a walking trail opens exhilarating vistas of mountain and valley; of fissured crags choked with wild rose and crystal streams lined with willows. And it is hugely varied as well – with the high plains of the Changthang supporting herds of wild ass, antelope and even wild yaks with wolves and snow leopards to the Tso Kar and Tso Moriri to the high altitude passes such as Khardung la and Taglang La.
This range of habitat supports a commensurate diversity of birds and mammals. In an increasingly nondescript and undifferentiated globe, Ladakh remains a fragment of a world where every region was once unique and distinctive.
Feel free to get in touch with our team of wildlife experts and receive a free quote for your next tiger safari holiday! You could also use this channel to request for a custom wildlife holiday package in India!
Snow Leopard Expedition with Leh Tour
Day 01 : Arrive New Delhi (By Flight)
On arrival at the New Delhi airport, you will be received by our representative who will transfer you to your hotel, assist you in check in procedure and handover all travel related documents, as he briefs you on your upcoming tour. Overnight stay at the hotel in New Delhi.
Accommodation: The Roseate House, Aerocity or similar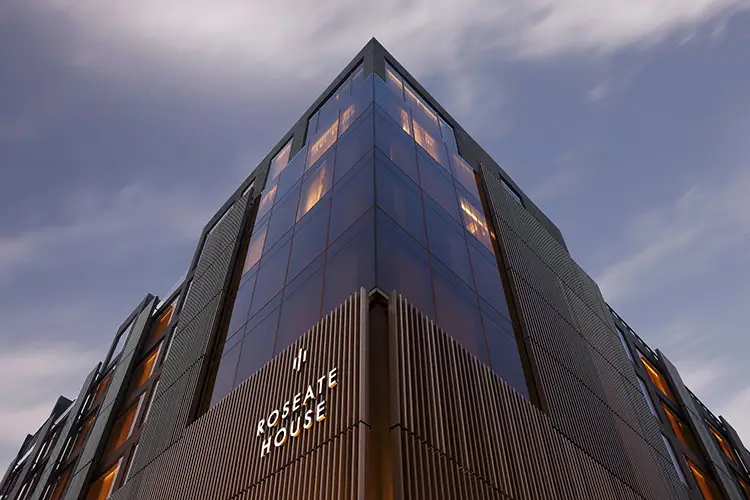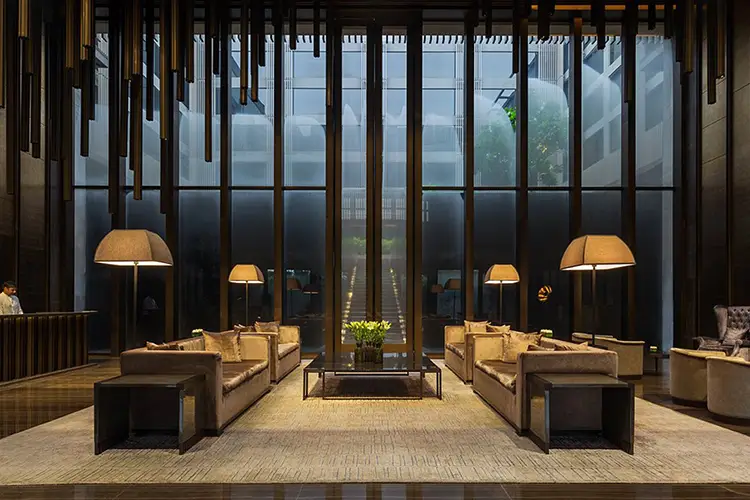 Day 02 : New Delhi - Leh (Flight)
If the weather is clear this is one of the best flights in India. Once your fly past Manali on to your left outside the window you see a blanket of snow with peaks protruding heavenwards. This continues until you reach Leh airport. Four peaks surround not one of the easiest of airports to land as it. However, the expert pilots give you a 360-degree view of this hidden paradise before landing.
Leh is situated at 3,500 metres. Acclimatization is essential in order for you to enjoy your holiday to the full, and we will take things easy at first, spending two full days near to Leh in order to adjust to the altitude. For this reason, we will spend the rest of today relaxing in our hotel.
Accommodation: The Grand Dragon Hotel
Morning at Leisure. Monastic tour of Shey, Thikey. Overnight in Hotel. 
Sightseeing in Leh; cultural visits to Shey , Thiksey and Hemis. We will spend a whole day acclimatizing to the altitude and exploring the area. Today we will visit Shey, which was once the residence of the royal family. The monastery here is famous for its high gilded statue of Buddha. Twelve miles from Leh, and spectacularly situated, is one of the finest examples of Ladakhi architecture – Thiksey. This is one of the largest and most impressive Gompas in the area and has several temples containing images, stupas and exquisite wall paintings. Thiksey monastery has an outstanding collection of art in its chambers. There are wonderful views of the valleys from the roof. We will also visit Hemis Gompa, one of the richest, largest and most famous Ladakhi Gompas, built during the 1630s.
Day 04 : Leh - Zingchen - Husing (Drive for 2 hours, trek for 2.5 hours)
Drive from Leh (3,500 mtrs) to Zingchen (3,600 mtrs) to Husing(3,800 mtrs): Drive time from Leh to Zingchen is approx. 2 hrs. Trek time from Zingchen to Husing is approx 2.1/2 hrs. Overnight in tented camps
Husing is the epicenter of three prominent valleys well known for sighting of Snow Leopard also known globally as "the world capital of Snow Leopard." We make Husing campsite as our base camp as we venture out for the next 5 days towards the many bye-valleys that vein out of the Husing pasture land. 
Accommodation: Snow Leopard Lodge
Day 05 - 09 : Snow Leopard Excursions
Today the local expert will take you on a early morning excursion to the trails frequented by the ever elusive Snow leopard and will teach you how to interpret through local art and techniques of smelling of rock sand (smell of urine of the leopard), reading of pug mark, scrape (digging of ground by the animal), scate (stool) and rock-face rubbing of the snow leopard.
The expert will also share local traditional knowledge on how to identify the hunt patterns and kill spots of the snow leopard. Overnight in tented camps
Some prime examples are as below:
(a) Alert calls of deer, blue sheep or barals.
(b) Hovering of the golden eagle over kill spots.
(c) Excited screaming of magpies indicating kills.
(d) Nervous movement of the red fox in the nearby vicinity of the kill.
Identify "hot spots" (machans) vantage points through mapping and tracking; also, techniques in gaining confidence of the villagers so that they can alert and relay instant information of any signs and actual sightings of the snow leopard.
We go along the snow leopard mapping grid and keeping our ears and eyes open; we operate within the nearby valleys in the nearby bye-valleys of the main valley of Ranjon behind Husing and Rumbak.
The other 2 prominent valleys where snow leopard sightings are frequent are that of Tarbung and Kharlung where we will also make day excursions to check out their habitats and trails. 
Accommodation: Snow Leopard Lodge
Day 10 : Rumbak Doh - Zinchen (Walk) - Leh
Walk from Rumbak Doh to Zinchen where the vehicles are waiting to take you back to Leh city. Overnight  at  Hotel in Leh.
Day 11 : Leh - New Delhi (Flight)
This morning you will be transferred to the Leh airport in time to board flight for New Delhi. Upon arrival in Delhi will be met by our representative and transferred to the Hotel for an overnight stay. 
Day 12 : New Delhi - Onward Destination
Checkout and morning transfer to the airport where you board your flight home or to an onward destination
Extend your stay in this enchanting country with any of the below extension tour packages. It could be an ensemble of culture, wildlife or even historic walks! Choose from whatever satiates the soul. Our travel specialists are here to customize the ideal itinerary to your liking. 
Other Tiger Safaris you may be interested in
Photographic Safari Tours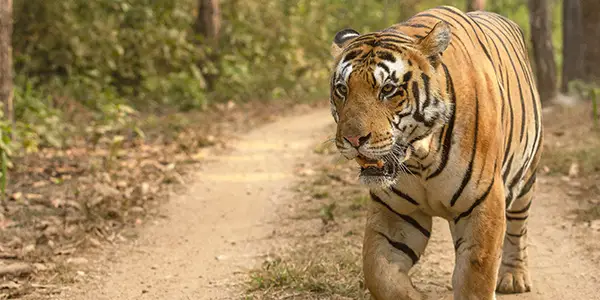 Our efforts have time and again been recognized by all our guests on TripAdvisor. With reviews that are 100% genuine, you can read them here or head on to our official TripAdvisor page to browse through in detail.
Tiger Safari with Sanjay Gupta and Nature Safari India.
We just finished the first half of two tiger safari tours in India. The first was on the Banhavgar National Park. Our guide was Sanjay Gupta, who had 25 years of experience in the park and with the tigers. He was wonderful, sharing his experience and knowledge throughout our three full days together. He was definitely a highlight of our trip, as a great guide makes for a great experience, whether you see tigers or not! And we did see tigers...
Excellent Experience with Nature Safari India.
Nature Safari India organized our private 2 Weeks Safari in Central India plus a couple of Sightseeing and we are very happy to having choose this agency. I found them on the responsible tiger tourism association (TOFTigers) and I liked them from the very first contact. From the first email more than two years ago to the end of our trip in April 2022, the service was great, the selection of the itinerary, Parks, lodges and guides was perfect...
Excellent Experience with Nature Safari India.
Deepkul and the Tiger Safari India team put together an incredible experience for us in Kanha and Bandhavgarh. All the details were taken care of as per our preferences and budget including transportation, food, lodging, and our amazing safari guides. Deepkul was easy to communicate with and always quick to respond to any questions before and during our trip. Highly recommend!