Tigers and Rajasthan - Ranthambore Tiger Safari Tour in India
Tour focuses on Tigers, Taj Mahal, Jaipur & Birding
Tigers and Rajasthan - Ranthambore Tiger Safari Tour in India
Tigers and Rajasthan - Ranthambore Tiger Safari Tour in India
Tigers and Rajasthan – Best Ranthambore Tiger Safari in India : Lose yourself in the land of the kings and emperors. This Ranthambore Tiger Safari Tour encompasses two of the most brilliant facets of India, Tigers and the royal state of Rajasthan. This Ranthambore Tiger Safari Tour encompasses some of the most captivating cultural, historical and wilderness riddled expeditions through India's very best destinations. Immerse in a kaleidoscope of landscapes, palaces, forts, monuments, bazaars and teeming wilderness.
Resplendent and vibrant, the diverse scenery transitions from hilly scrub jungles to a dense outback with thriving wildlife and bird life, coupled with some of India's best architectural feats such as the Taj Mahal and Agra Fort, you're certainly in for a journey of a lifetime with the Ranthambore Tiger Safari Tour. Read more on the ultimate Ranthambore Tiger Safari Travel Guide 2021.
Most trusted name in Indian Wildlife for the last 30 Years
Experience the best of Indian wildlife that includes the Royal Bengal Tigers, Asiatic Lions, Black Leopard, Indian Leopards, Snow Leopards, Red Panda, Asian Elephants, and a plethora of reptile and bird species, with experienced naturalists while you stay at the best-selected premium wildlife lodges and hotels.
Feel free to get in touch with our team of wildlife experts and receive a free quote for your next tiger safari holiday! You could also use this channel to request for a custom wildlife holiday package in India!
Tigers and Rajasthan - Ranthambore Tiger Safari Tour in India
Day 01 : Arrive New Delhi (Flight)
Meet and greet our representative on arrival at New Delhi airport, who will transfer you to the Hotel, assist you with the check in procedure. Once all travel related documents are handed over, Overnight stay at the Hotel.
Accommodation: Roseate House Aerocity or similar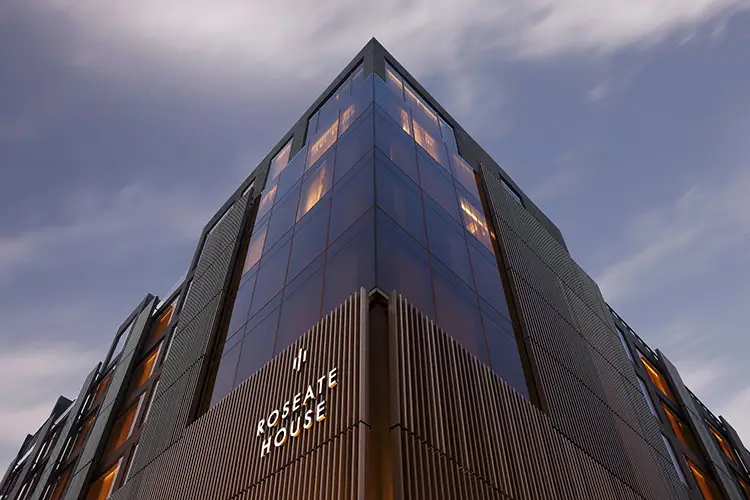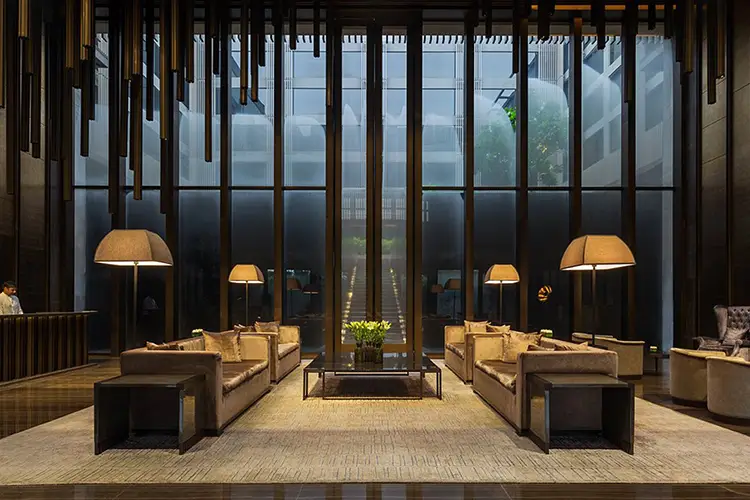 Day 02 : New Delhi - Jaipur (by surface, 275 kms/5 hrs drive)
After breakfast, proceed for the half day city tour of Old Delhi. In the old city, visit Red Fort built by Emperor Shah Jahan; Jama Masjid, one of the largest mosques in India; Raj Ghat- the memorial of Mahatma Gandhi and take a walking tour through Chandni Chowk- the silver street of Delhi bustling with activity.
Post Lunch, drive to Jaipur (275kms / 5hr). Check in at the hotel. Overnight stay at the hotel.
Accommodation: Jaipur Rajvilas

This morning, drive 11 km to the outskirts of the city to visit Amber Fort, the ancient capital of the State until 1728. Visit the Temple of Kali, the Hall of Victory or Jai Mahal and Jagmandir.
In the afternoon, visit the Observatory, the Palace of Winds and the City Palace and Museum. The museum has an interesting textile section, which contains dresses and costumes of the former Maharajas and Maharanis of Jaipur. Jaipur is well known for its beautiful carpets, enameled ornaments, precious and semi-precious stones, brass ornaments and many other arts and crafts.  Spend time in crowded lanes & by lanes of pink city, haggling and souvenir-hunting in the evening. 
Return to the hotel for overnight stay. 
Accommodation: Jaipur Rajvilas
Day 04 : Jaipur - Ranthambore (by road, 180 kms/3 hrs drive)
After breakfast, drive to Ranthambhore. On arrival, check in at the Hotel. Lunch at the lodge.  Afternoon exclusive Ranthambore tiger safari in the National Park in an open vehicle. Dinner and overnight at the Lodge.
Ranthambhore Tiger Reserve is in the Indian state of Rajasthan which comprises of distinct forested areas with a varied conservation history. It is separated geographically, with narrow corridors linking to form the core forest. These are mainly, Ranthambore National Park, Keladevi Sanctuary and Sawai Mansingh Sanctuary, comprising to form Ranthambore Tiger Reserve.
Ranthambhore encompasses an area of 400 sq. km encompassing rocky hill crests which descend to open valleys between the Aravalli and Vindhya ranges, dotted with water pools and fruit trees, this park gets its name from the thousand-year-old fortress, which lies nestled on hill above the forest. Well known for the diurnal activity of tigers, Ranthambhore is special and an unusual area where the natural present meets the historical past. Sambar, cheetal, chinkara, nilgai and langur are predominant in these parts. The elusive leopard and tigers are found in this reserve with tourists standing a very good chance of seeing tigers at close quarters during the safaris.
Dotted across the landscape are the crumbling ruins of past glory, be it chatris or cupolas like palaces or old guard posts, all of these reinforce the magical and ethereal quality of this great wilderness.
Accommodation: Ranthambore Vanyavilas
Day 05 - 06 : Ranthambore National Park
Morning & evening exclusive Ranthambore tiger safari in the park.  All meals at the lodge and overnight at the lodge in Ranthambore.
Ranthambhore is also rich in bird diversity with over 300 species that can be seen here. In fact, for a keen bird watcher, Ranthambhore and the surrounding area is a birding paradise. Some interesting resident species of birds are the Great Cormorant, Painted Spurfowl, Sarus Crane, Bronzed Winged Jacana, Sandpipers, Kingfishers, Nightjars, Painted Sandgrouse, the Indian Eagle Owl and many more winter migrants which arrive from their nesting ground north of the Himalayas.
Accommodation: Ranthambore Vanyavilas
Day 07 : Ranthambore – Bharatpur (by surface, 210 kms/4-5 hrs drive)
After breakfast at the lodge in Ranthambhore, depart for every birdwatcher's paradise Bharatpur bird sanctuary also known as Keoladeo National Park.
It was declared a protected sanctuary in 1971. It is also a UNESCO World Heritage Site. On arrival, check in to the lodge at Bharatpur. After lunch,ead out for a quest via rickshaw as you search for some exclusive species of birds, which are not only residents but also migratory.
These diverse habitats are home to over 366 bird species, 379 floral species, 50 species of fish, 13 species of snakes, 5 species of lizards, 7 amphibian species, 7 turtle species, and a variety of other invertebrates. Every year, thousands of migratory waterfowl visit the park for the winter and to breed. The sanctuary is one of the richest bird areas in the world and is known for nesting of resident birds and visiting migratory birds.
Dinner and overnight at the lodge in Bharatpur.
Accommodation: The Bagh, Bharatpur
Day 08 : Bharatpur – Dholpur (by road, 105 kms/2-3 hrs drive)
In the morning, proceed for another bird watching excursion at Bharatpur Bird Sanctuary. Later proceed to Dholpur (105 Kms, 2-3 hrs). On arrival, check into lodge. After lunch proceed for boat ride at Chambal river. National Chambal Sanctuary is a 400 km protected stretch of the river. A boat safari takes you on a two-three hour ride down the River Chambal, drifting past gharials basking on the sandbanks, marsh crocodiles and turtles sunning themselves on the rocks along with a wealth of birds fluttering around. Overnight stay at the lodge in Dholpur.
Accommodation: Raj Niwas Palace, Dholpur
Day 09 : Dholpur – Agra (by road, 60 kms/1-2 hrs drive)
Early Morning, proceed for another for boat ride at Chambal river. After breakfast, depart for the historical city of Taj, Agra.  On arrival, check in at the hotel. After lunch, visit the red sandstone AGRA FORT which stands like a crescent on the banks of Yamuna River, enclosed by forbidding 20-meter high walls, with a 12- meter moat between them. Three successive Mughal emperors – Akbar, Jehangir and Shah Jehan – helped create this massive structure which Indo-Islamic architecture. Overnight at the hotel in Agra.
Accommodation: Taj View Agra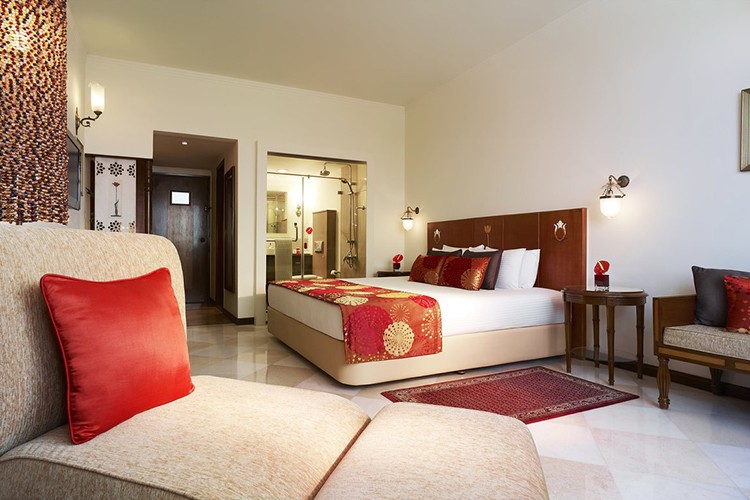 Day 10 : Agra – New Delhi (by road, 220 kms/4 hrs drive)
After breakfast, visit the famous white marble mausoleum, The Taj Mahal, which was built in the middle of the 17th century by the Moghul emperor Shah Jehan for his wife Mumtaz Mahal.
Completed in 1652, skilled craftsmen from Persia, Turkey, France and Italy and some 20,000 labourers worked extensively for 17 years to build this edifice. [The Taj is closed on Friday]
Check out from the hotel. Later, drive to New Delhi (220kms/4 hours). Overnight stay at the hotel in New Delhi.
Accommodation: Roseate House Aerocity or similar
Day 11 : New Delhi Fly back home
After breakfast, depart for the international airport to board your flight back home or to any onward destination.
Our efforts have time and again been recognized by all our guests on TripAdvisor. With reviews that are 100% genuine, you can read them here or head on to our official TripAdvisor page to browse through in detail.
Tiger Safari with Sanjay Gupta and Nature Safari India.
We just finished the first half of two tiger safari tours in India. The first was on the Banhavgar National Park. Our guide was Sanjay Gupta, who had 25 years of experience in the park and with the tigers. He was wonderful, sharing his experience and knowledge throughout our three full days together. He was definitely a highlight of our trip, as a great guide makes for a great experience, whether you see tigers or not! And we did see tigers...
Excellent Experience with Nature Safari India.
Nature Safari India organized our private 2 Weeks Safari in Central India plus a couple of Sightseeing and we are very happy to having choose this agency. I found them on the responsible tiger tourism association (TOFTigers) and I liked them from the very first contact. From the first email more than two years ago to the end of our trip in April 2022, the service was great, the selection of the itinerary, Parks, lodges and guides was perfect...
Excellent Experience with Nature Safari India.
Deepkul and the Tiger Safari India team put together an incredible experience for us in Kanha and Bandhavgarh. All the details were taken care of as per our preferences and budget including transportation, food, lodging, and our amazing safari guides. Deepkul was easy to communicate with and always quick to respond to any questions before and during our trip. Highly recommend!
Tigers and Rajasthan - Best Ranthambore Tiger Safari in India
Extend your stay in this enchanting country with any of the below extension tour packages. It could be an ensemble of culture, wildlife or even historic walks! Choose from whatever satiates the soul. Our travel specialists are here to customize the ideal itinerary to your liking. 
Tigers and Rajasthan - Best Ranthambore Tiger Safari in India