Hemis's High Altitude is India's largest National Park, spread over 4400 sq km. The mighty River Indus flows along the northern boundary of the park. U-shaped Valleys provide astounding views of the most magnificent part of the Natural Ecosystem. Alpine Forests and Meadows, Cold Desert, and Montane Forest characterize this area.
Hemis National Park has been an area of great promise for the protection of the Snow Leopards, and the Park was thus sanctioned in 1981. Protection has ensured that there are almost 200 Snow Leopards in the landscape. Biodiversity is tremendous, and several interesting mammals and birds can be seen here.
Plan your tailor-made trip with our local expert
Travel stress-free with local assistance and 24/7 support
About Hemis national Park
The landscape here comprises 3 main different habitats:
– Mountainous region, which experiences heavy snowfall. Tall peaks surround the National Park extending from 5000m – 6000m above sea level. Wildlife and vegetation are sparse in this area.
– Rain-shadow region, which is comprised of rocky, rugged terrain. Rainfall is also scarce here, though small shrubs and trees survive here.
– The areas along the Streams are rich in vegetation, and numerous birds can be seen here.
Altitude: 3000m – 6000m above mean sea level
Vegetation: pine forests, alpine shrub lands and meadows, and alpine tundra vegetation.
Water Resources: Indus River
Core Area: 1250 sq. km
Buffer Area: 2850 sq. km.
Coordinates: 33.7187° N to 77.3882° E
Rainfall: 160.5mm
Temperature: -30 Degree Celsius – 15 Degree Celsius
Hemis National Park Safari Tours
Popular Fauna at Hemis National Park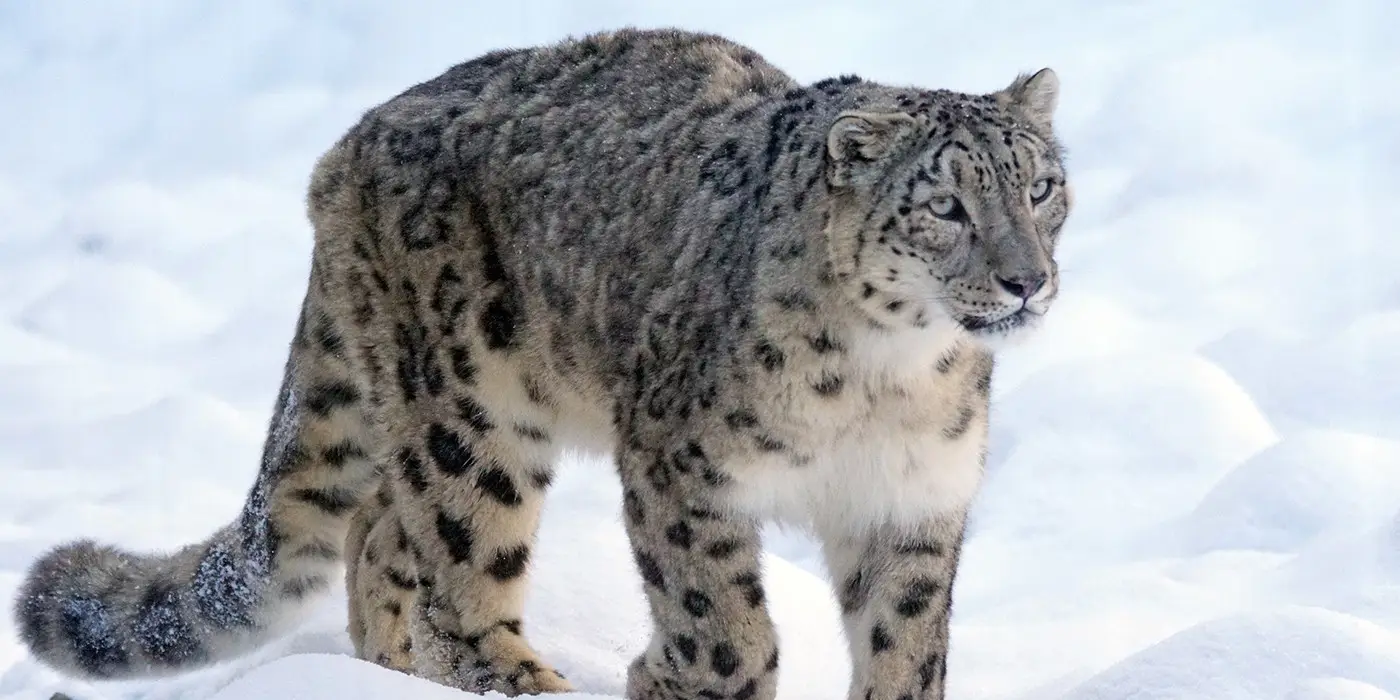 It is native to the mountain ranges of Central and South Asia. It's fur is whitish to grey with black spots on head and neck, with larger rosettes on the back, flanks and bushy tail. The belly is whitish. Its eyes are pale green or grey in color.
They can stand on two legs, walk on the soles of their feet, pick things up with their "fingers," and often eat what we eat. With their ability to communicate with one another through scratch marks left on trees, smells and sounds.
Ibex are wild goats that live in the mountainous regions of Europe, north central Asia and northern Africa. Males have long beards. Ibex are related to antelopes, buffalo, bison, cattle, goats and sheep.
Safaris at Hemis National Park
The Landscape is rugged and mountainous, walking is the way to get around Hemis National Park. Camping is permitted inside the National Park.
Our efforts have time and again been recognized by all our guests on TripAdvisor. With reviews that are 100% genuine, you can read them here or head on to our official TripAdvisor page to browse through in detail.
Tiger Safari with Sanjay Gupta and Nature Safari India.
We just finished the first half of two tiger safari tours in India. The first was on the Banhavgar National Park. Our guide was Sanjay Gupta, who had 25 years of experience in the park and with the tigers. He was wonderful, sharing his experience and knowledge throughout our three full days together. He was definitely a highlight of our trip, as a great guide makes for a great experience, whether you see tigers or not! And we did see tigers...
Excellent Experience with Nature Safari India.
Nature Safari India organized our private 2 Weeks Safari in Central India plus a couple of Sightseeing and we are very happy to having choose this agency. I found them on the responsible tiger tourism association (TOFTigers) and I liked them from the very first contact. From the first email more than two years ago to the end of our trip in April 2022, the service was great, the selection of the itinerary, Parks, lodges and guides was perfect...
Excellent Experience with Nature Safari India.
Deepkul and the Tiger Safari India team put together an incredible experience for us in Kanha and Bandhavgarh. All the details were taken care of as per our preferences and budget including transportation, food, lodging, and our amazing safari guides. Deepkul was easy to communicate with and always quick to respond to any questions before and during our trip. Highly recommend!