Birding in North East India
Embark on a birding tour in India to possibly one of the best birding hotspots Asia has to offer; it is a place where very few have ventured to discover some of the most remarkable species we have on Earth. Here one can witness the likes of the recently discovered Temminck's Tragopan to the vulnerable Bengal florican.
Some of the other exciting prospects one can encounter are the mesmerizing Fire Tailed Myzornis and the endemic Bugun Liocichla apart from a treasure trove of avian medley. In Nameri, witness Asian Elephants across the watery glades that is home to a stunning diversity of wildlife. This tropical country has no dearth of spectacular sights such as these.
Most trusted name in Indian Wildlife for the last 30 Years
Experience the best of Indian wildlife that includes the Royal Bengal Tigers, Asiatic Lions, Black Leopard, Indian Leopards, Snow Leopards, Red Panda, Asian Elephants, and a plethora of reptile and bird species, with experienced naturalists while you stay at the best-selected premium wildlife lodges and hotels.
Birding in North East India
❯ Day 01 : Arrive New Delhi (Flight).
❯ Day 02 : New Delhi – Guwahati – Nameri (flight + 230 kms/5-6 hrs drive)
❯ Day 03 : Nameri
❯ Day 04 : Nameri – Dirang (170 kms/8 hrs drive)
❯ Day 05 : Dirang and Sela Pass
❯ Day 06 : Dirang – Eaglenest (65 kms/2-3 hrs drive)
❯ Day 07 – 08 : Eaglenest
❯ Day 09 : Eaglenest – Guwahati (240 kms/8-9 hrs drive)
❯ Day 10 : Guwahati – New Delhi (fly back)
➤ Gifted with a medley of stunning habitats, this birding tour in north east India offers a rich biodiversity, with over 500 species of birds.
➤ With an awe inspiring landscape, photo opportunities are plenty as you scan vistas encompassing sheer beauty.
➤ Eagle Nest birding sanctuary is known to be one of the best birding hotspots in Asia, leaving you glued to your binoculars.
➤ Immerse yourself in nature as you witness aplethora of wildlife at Nameri National Park, including Asian Elephants.
Feel free to get in touch with our team of wildlife experts and receive a free quote for your next safari holiday! You could also use this channel to request for a custom wildlife holiday package in India!
Detailed Itinerary for Birding in North East India
Day 1 : Arrive New Delhi (by flight)
On arrival at New Delhi airport, you will be received our representative. He will transfer you to the hotel, assist you with the check-in procedure and handover all travel-related documents as you are briefed on your upcoming journey. Overnight stay at the Hotel.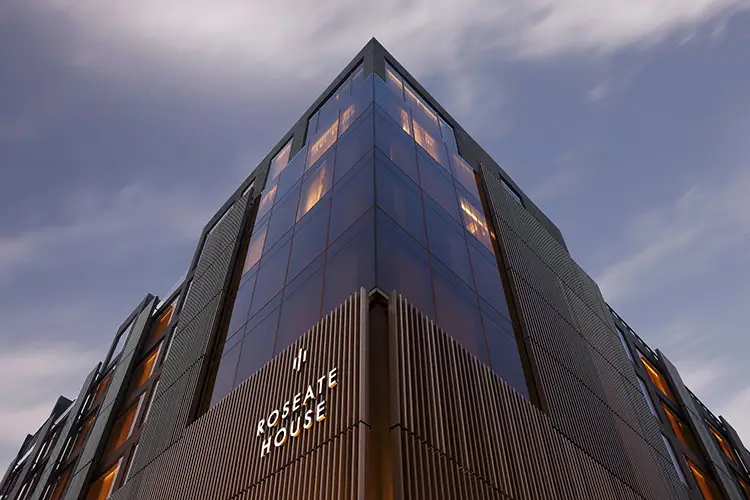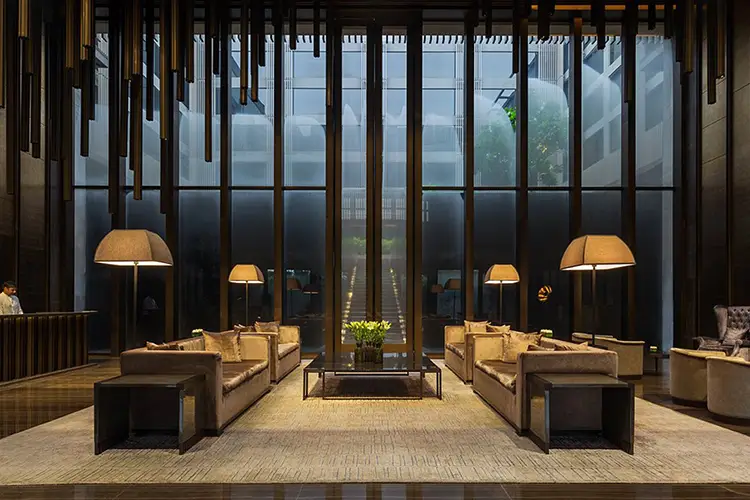 Day 2 : New Delhi – Guwahati – Nameri (flight + 230 kms/5-6 hrs drive)
After breakfast, transfer to the airport to board a flight to Guwahati. Meet our driver at the airport and depart for Nameri. Check in at he Lodge, post which you can head out for some evening birding around the camp. Overnight stay at the lodge.
Accommodation: Guwahati Radisson or similar
Full day birding at Nameri National Park.
Nameri National Park is a bidodiverse haven situated in the foothills of the eastern Himalayas of the Sonitpur District of Assam, India. Nameri shares its northern boundary with the Pakhui(Pakke) Wildlife Sanctuary of Arunachal Pradesh. Together they constitute an area of over 1000 sq km of which Nameri encompasses a total area of 200 sq. Km.
This is an excellent elephant country and is considered to host a great population of these intelligent beings. The dense vegetation of the park has made it an ideal habitat for a host of animals including the tiger, leopard, sambar, dhole (Asiatic wild dog), pygmy hog, clouded leopard, leopard cat, muntjac, gaur, wild boar, sloth bear, Himalayan black bear, capped langur, Indian giant squirrel and many more.
Nameri is one of the best places in the world to find the rare, highly elusive, and Endangered White-winged Duck, and this will be one of the primary objectives during the trip to this place. However, the region aslo hosts various other species of birds, such as the Greater Adjutant, Green Cochoa, Long-tailed Broadbill, Great and Wreathed Hornbills, Blue-bearded Bee-eater, Pied Falconet, Pied Harrier, Oriental Hobby, White-browed Piculet, Grey-bellied Tesia, Pale-chinned Blue Flycatcher, and Black-backed Forktail. We will make sure to try and seek as many of these wonderful species as possible.
Overnight stay at the lodge.
Accommodation: Eco Camp Nameri
Day 4 : Nameri – Dirang (170 kms/8 hrs drive)
Early morning birding around the camp. Post breakfast, drive towards Dirang further north of Nameri, into a different state called Arunachal Pradesh. Along with the drive, beautiful views of the valley and the mountains and will be doing birding throughout, so it will take you around 8 hrs to reach Dirang.
This part of India is one of the most diverse in the country, due to the considerable elevation gain of the Eastern Himalayas in a relatively small area, e.g. sea-level to 7,000 meters (22,650 feet) in about 150 kilometres. The undulating eastern Himalayas form a diverse, rich landscape with the most remarkable rainforest which is rich with avifauna and animal life. On your way there, you can explore some lower elevation bamboo and mixed broad-leaved forest where some very exquisite species can be found.
The list includes Grey-headed, White-breasted and Pale-billed Parrotbills, gregarious Whitehooded Babbler, Streak-throated Barwing, extremely elusive Pale-headed Woodpecker, Blue-throated Blue Flycatcher, Golden-breasted Fulvetta and Broad-billed Warbler. Other spectacular species could include Yellow-bellied, Grey-cheeked and Yellow-vented Warblers, Pin-tailed Green Pigeon, Long-tailed Sibia, the rarely seen White-naped Yuhina, Long-tailed Minivet, Greater and Lesser Yellownapes, and the Hair-crested and Ashy Drongos.
Check into the hotel, dinner and overnight stay at the lodge.
Accommodation: Norphel Retreat, Dirang
Day 5 : Dirang and Sela Pass
On this fascinating day, will see us visiting a wide range of habitats and elevations. Spend a considerable time around the beautiful forest covered with pine, alder, and chestnut forests and check out alpine meadows, scrub, cultivated areas and riverine habitats. Early in the morning, we drive to the famous Sela Pass 4,200 meters – one of the highest drivable mountain passes in all of the Himalayas. Here some extraordinary, highly sought and seriously stunning montane species of birds will be seen such as Blood Pheasant, Snow Partridge, Himalayan Monal, Himalayan Vulture, Snow Pigeon, Grandala, Hodgson's Redstart, Alpine Accentor, Tibetan Serin, Plain Mountain Finch, Himalayan White-browed Rosefinch, Spotted Laughingthrush, Rufous-breasted Bush Robin, and White-browed Tit-warbler. It is sure to be a memorable morning's birding with several species of finches, grosbeaks, and thrushes also possible.
In the afternoon, we have time on our hands to relax. However, Dirang is also known for other attraction, and we can visit the places below if you wish to go around Dirang along with birding.
Dirang Dzong
The area is close to Bhutan, and the Bhutanese influence is perceptible in the local Dzong or fort. The Dirang Dzong is about 150 years old. Some of the stone houses around the Dzong are said to be about 500 years old. The entry is through a stone staircase where you are boubd to get an excellent view of the surrounding area.
Hot Water Spring
About a kilometre ahead of the town you will find the stairs to this hot spring. You have to follow the stairs for about 500 meters to reach the Hot Spring, which is considered to be a holy place. The hot spring is rich in sulfur content and is known to have high medicinal properties. There is a facility to bath in the hot spring, which can induce immense relaxation after a long journey.
Yak Research Centre
The National Research Centre on Yak is located above the main town. The centre also has a yak farm at Nyukmandung about 31 km from Dirang. The centre researches genetic resources, problems associated with production. It also studies on improvement of yak and its products through selection and breeding. The research centre can be visited after permits have been attained.
Overnight stay at the lodge.
Day 6 : Dirang – Eaglenest (65 kms/2-3 hrs drive)
Enjoy breakfast as you immerse in birds calls around the lodge. After some productive birding around Dirang, we will head towards another birds' paradise place, Eaglenest which is around 65 km from Dirang takes us 2-3 hrs. Check into the camp. Afternoon birding around the camp.
Here we will be completely away from human settlement, no lodges have been made in this area. We will be staying in Tents, as the landscape, and diversity in avifauna is a vast luxury is least concern.
Overnight stay at the camp.
Accommodation: Eaglenest Residency
Early morning, wake up to a medley of bird calls. After a beautiful start to the day, we will engage in birding for the entire day inside the sanctuary. We will explore key places like Bompu, Sesni and Sunderview.
Eaglnest is known for its diversity on bird species, a birders paradise. One of the species here was first sighted in 1995 and declared as a new species in 2006, called te Bugun liocichla.Our birding includes seeking this rare jewel. The sanctuary has more than 450 species of birds. Some of the key species found in this place are Ward's trogon, Red-headed trogon, Red-faced liocichla, Slender-billed scimitar babbler, Black eared shrike babbler, the himalyan cutia, golden naped finch, Hodgson's frogmouth, Rufous headed parrotbill, apart from many more.
Accommodation: Eaglenest Residency
Morning just after the breakfast start birding for the whole day, we will focus on the bird species which we may not have seen. As we search for the Bugun Liocichla along with many other species of birds, Hornbills too are a major attraction of this place.
When the big frugivorous bird gives a call, you can hear sounds echoing in the deep valleys of Himalayas.
Eaglenest or Eagle's Nest Wildlife Sanctuary is a protected area of India in the Himalayan foothills of West Kameng District, Arunachal Pradesh. It conjoins Sessa Orchid Sanctuary to the northeast and Pakhui(Pakke) Tiger Reserve across the Kameng river to the east. The altitude range is extreme where it rises from 500 metres to 3,250 metres. It is a part of the Kameng Elephant Reserve. Eaglenest is notable as a prime birding site due to the extraordinary variety, numbers and accessibility of species.
Accommodation: Eaglenest Residency
Day 9 : Eaglenest – Guwahati (240 kms/8-9 hrs drive)
Early morning after breakfast, drive towards Guwahati through the beautiful landscape of eastern Himalayas, with some tea plantations along the way. Check in at the hotel. Overnight stay in Guwahati.
Accommodation: Guwahati Radisson or similar
Day 10 : Guwahati – New Delhi
Early morning after breakfast, transfer to Guwahati to board a flight to New Delhi and from New Delhi fly back back home or to an onward destination.
Our efforts have time and again been recognized by all our guests on TripAdvisor. With reviews that are 100% genuine, you can read them here or head on to our official TripAdvisor page to browse through in detail.
Tiger Safari with Sanjay Gupta and Nature Safari India.
We just finished the first half of two tiger safari tours in India. The first was on the Banhavgar National Park. Our guide was Sanjay Gupta, who had 25 years of experience in the park and with the tigers. He was wonderful, sharing his experience and knowledge throughout our three full days together. He was definitely a highlight of our trip, as a great guide makes for a great experience, whether you see tigers or not! And we did see tigers...
Excellent Experience with Nature Safari India.
Nature Safari India organized our private 2 Weeks Safari in Central India plus a couple of Sightseeing and we are very happy to having choose this agency. I found them on the responsible tiger tourism association (TOFTigers) and I liked them from the very first contact. From the first email more than two years ago to the end of our trip in April 2022, the service was great, the selection of the itinerary, Parks, lodges and guides was perfect...
Excellent Experience with Nature Safari India.
Deepkul and the Tiger Safari India team put together an incredible experience for us in Kanha and Bandhavgarh. All the details were taken care of as per our preferences and budget including transportation, food, lodging, and our amazing safari guides. Deepkul was easy to communicate with and always quick to respond to any questions before and during our trip. Highly recommend!
Birding in North East India
Extend your stay in this enchanting country with any of the below extension tour packages. It could be an ensemble of culture, wildlife or even historic walks! Choose from whatever satiates the soul. Our travel specialists are here to customize the ideal itinerary to your liking.