Corbett, Taj Mahal, Ranthambore & Jaipur Tour
Tour focuses on Tigers, Elephants & Golden Triangle
Corbett, Taj Mahal, Ranthambore & Jaipur Tour
Tap into the timelessness of the very forests that brought Rudyard Kipling's 'Jungle Book' come to life, with the Kanha and Bandhavgarh Tour. It is here that the amalgamation of grand Sal trees, bamboo forest and the fascinating animals it nurtures, that helps the wildlife coexist within this tranquil outback.
The Kanha and Bandhavgarh Tour through Kipling's very own country will leave its viewer enchanted with the sights of Tigers, Sloth Bears, Wild Dogs and the hardground Barasingha, a swamp deer species which has brought back from the brink of extinction. These iconic national parks in India are known for their legacy and high tiger density, which means you have an incredible chance here to witness the elusive striped cat walk nonchalantly through the forest floor in its royal demeanor.
Most trusted name in Indian Wildlife for the last 30 Years
Experience the best of Indian wildlife that includes the Royal Bengal Tigers, Asiatic Lions, Black Leopard, Indian Leopards, Snow Leopards, Red Panda, Asian Elephants, and a plethora of reptile and bird species, with experienced naturalists while you stay at the best-selected premium wildlife lodges and hotels.
Feel free to get in touch with our team of wildlife experts and receive a free quote for your next tiger safari holiday! You could also use this channel to request for a custom wildlife holiday package in India!
Corbett, Taj Mahal, Ranthambore & Jaipur Tour
Day 01 : Arrive in New Delhi (By Flight)
Meet our representative on arrival at New Delhi International Airport. He will transfer you to the Hotel, assist you with the check in procedure, handover and explain all the travel related documents. Overnight stay at the Hotel.
Accommodation: The Roseate House, Aerocity or similar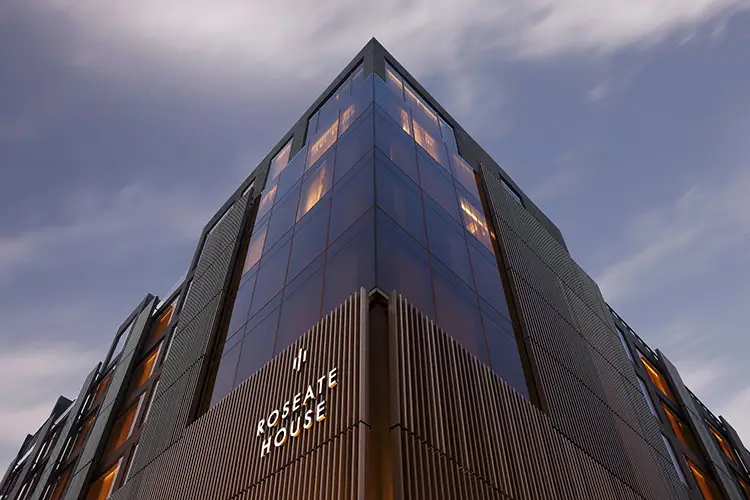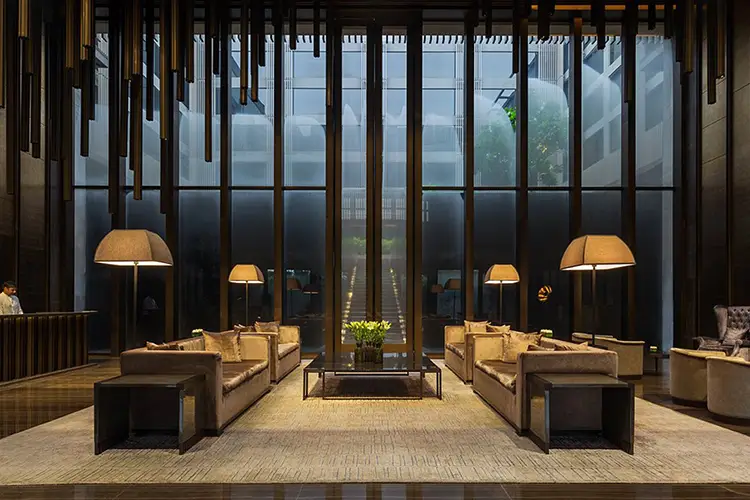 Day 02 : New Delhi - Corbett (by surface, 275 kms/5 hrs drive)
After an early breakfast, drive to Corbett National Park (275 kms/ 5 hrs drive). Once you arrive at the park entrance, you will switch to a safari vehicle along with your baggage. The next 32kms is a drive through Corbett National Park to the Forest Rest house which takes approximately 2 hours. Be ready with your camera equipment to shoot, as a lot of wild and birdlife can be seen on this trail. On arrival, Check into the forest lodge.
This Forest Rest House is unique to Corbett National Park. It is only here that you get an opportunity to stay inside the national park. The complex is located on the banks of Ramganga river and overlooks the foothills of the pristine Himalayas. Post lunch, proceed for an afternoon safari in the most scenic national park of India. Only vegetarian food is served here. Smokes and alcohol is not permitted within the National Park. Return from the safari at sunset. Dinner and overnight at the Forest Rest House.
Accommodation: Dhikala Forest Rest House
Day 03 - 04 : In Corbett National Park
Begin your morning safari at sunrise. 
Corbett has aptly been described as the land of the Roar, Trumpet and Song. It represents a scene of remarkable beauty. Corbett had the proud distinction of being the chosen venue for the inauguration of Project Tiger in India. The rich biodiversity of the Reserve is partly attributed to the variety of habitat found here. Due to the location of the Reserve in the foothills of the central Himalayas, both Himalayan and peninsular flora and fauna are found in the Reserve. 
India's first and finest park spread over 520 sq. kms. Established initially as Hailey National Park on August 8, 1936, in honor of Sir Malcolm Hailey, the then governor of the United Provinces, the name was changed to Ramganga National Park in 1952. In 1957, it was finally named as Corbett National Park in honor and memory of the late Jim Corbett, the legendary hunter, naturalist-turned-author and photographer who had helped in setting up the park and in demarcating its boundaries.
Dinner and overnight at the forest rest house.
Accommodation: Dhikala Forest Rest House
Day 05 : In Corbett National Park
After your Morning Corbett Tiger safari, checkout from the lodge and drive towards the exit gate of Corbett National Park. Do not pack your camera equipment as you get your final opportunity to witness the rich wildlife the region has to offer. A three-night stay seems far too less in this paradise.  Once you're out of the park, you can proceed for your check in to the lodge outside the national park.  An Afternoon safari will take place in a zone outside the national park. Dinner and overnight stay at the lodge in Corbett.
Accommodation: Jim's Jungle Retreat
Day 06 : Corbett – Agra (by surface, 350 Kms/6-7 hrs drive)
After a relaxed breakfast, drive to Agra (350kms, 6-7-hour drive). On arrival check into the hotel. At Evening, visit Mehtab Bagh to see Taj Mahal at Sunset. Mehtab Bagh is a Charbagh complex in Agra, North India. It lies north of the Taj Mahal complex and the Agra Fort on the opposite side of the Yamuna River, in the flood plains. The garden complex is square in shape and covers an area of about 300 sq m. It is an ideal spot as it is perfectly aligned with the Taj Mahal along the opposite bank.
Overnight stay at the hotel in Agra.
Accommodation: Taj View Agra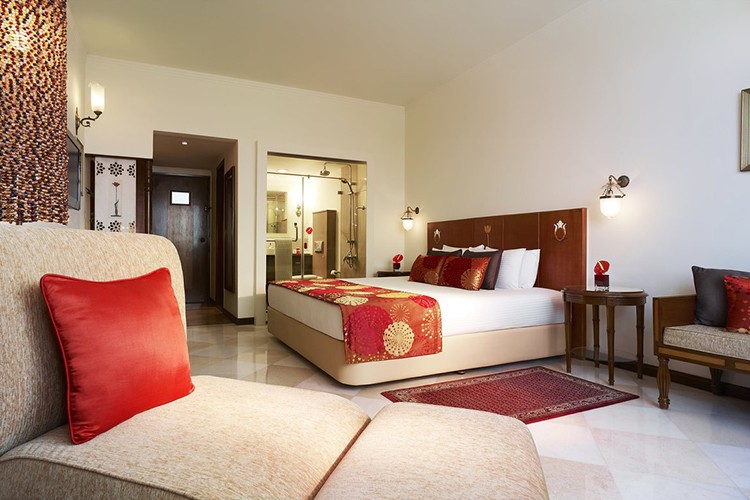 Day 07 : Agra – Ranthambhore National Park (by surface, 265 kms/5 hrs drive)
At Sunrise, proceed to visit the famous white marble mausoleum, The Taj Mahal, which was built in the middle of the 17th century by the Moghul emperor Shah Jehan as a symbol of love for his wife Mumtaz Mahal. Completed in 1652, skilled craftsmen from Persia, Turkey, France and Italy and some 20,000 labourers worked tirelessly for 17 years.
After a relaxed breakfast, drive to Ranthambore national park (265 kms/5-6 hours drive). On arrival, check into the hotel.
Ranthambhore Tiger Reserve in the Indian state of Rajasthan comprises distinct areas with varied conservation history and virtually separated geographically, with mere narrow corridors linking them to the core area of the National Park. These are mainly Ranthambore National Park, Keladevi Sanctuary and Sawai Mansingh Sanctuary.
Dinner and overnight at the lodge.
Accommodation: Ranthambore Vanyavilas
Day 08 - 09 : In Ranthambore National Park
The day includes Morning & Afternoon Ranthambore tiger safaris in the park. Meals at the lodge. Overnight at the lodge in Ranthambore.
Ranthambore National Park encompasses an an area of 400 sq. km which includes rocky hill crests that descend to open valleys between the Aravali and Vindhya hill ranges, dotted with water pools and fruiting trees, this park gets its name from the thousand-year-old fortress, which lays perched on a hill above the forest. Well known for the diurnal activity of Tigers, Ranthambhore is extremely special and enchanting, it is a forest where the natural world present meets a historical past. Sambar, cheetal, chinkara, nilgai and langur are widely seen through the trails of this landscape. The elusive leopard and tigers are found in this reserve with tourists standing a very good chance of seeing them during their safaris. Dotted across the landscape are the crumbling ruins of their past glory, be it chatris or cupolas, like palaces or old guard posts, all of which reinforce the magical and ethereal quality of this great wilderness.
Accommodation: Ranthambore Vanyavilas
Day 10 : Ranthambore - Jaipur (by surface, 180 kms/3 hrs drive)
The day includes a morning Ranthambore tiger safari to the national park. After breakfast, check out from the lodge and depart for the Pink City of Jaipur. On arrival check in at your Hotel.
The Rest of the day is free for leisure.
Jaipur – the capital of Rajasthan is color washed pink – the color associated with hospitality in Rajput culture. This Pink City includes fairy tales like palaces, rugged fortresses perched on barren hills and broad avenues, that paints an awe inspiring picture of the land of kings. The first planned city of its time, Jaipur is encircled by a formidable wall which was a struggle for many adversaries to breach.
Overnight stay at your hotel in Jaipur.
Accommodation: Jaipur Rajvilas
Day 11 : Jaipur, Rajasthan
The day ensues as you drive 11 km to the outskirts of the city to visit Amber Fort, the ancient capital of the State until 1728.  A visit to the Temple of Kali and the Hall of Victory or Jai Mahal is on the cards.
In the afternoon, visit the Observatory, the Palace of Winds and the City Palace and Museum. The museum has an interesting textile section, which contains dresses and costumes of the former Maharajas and Maharanis of Jaipur. Jaipur is well known for its beautiful carpets, enameled ornaments, precious and semi-precious stones, brass ornaments and many other arts and crafts.  Spend time in crowded lanes & by lanes of pink city, haggling and souvenir-hunting in the evening.
Overnight stay at a hotel in Jaipur.
Accommodation: Jaipur Rajvilas
Day 12 : Jaipur – New Delhi (by road, 260 kms/5 hrs drive)
After an early breakfast, depart for New Delhi which takes approximately 5 hours to reach. On arrival, check in to your hotel. Overnight stay in New Delhi.
Accommodation: The Roseate House, Aerocity or similar
Day 13 : New Delhi – Fly Home
After breakfast, transfer to the New Delhi International Airport to board a flight back home or to an onward destination.
Our efforts have time and again been recognized by all our guests on TripAdvisor. With reviews that are 100% genuine, you can read them here or head on to our official TripAdvisor page to browse through in detail.
Tiger Safari with Sanjay Gupta and Nature Safari India.
We just finished the first half of two tiger safari tours in India. The first was on the Banhavgar National Park. Our guide was Sanjay Gupta, who had 25 years of experience in the park and with the tigers. He was wonderful, sharing his experience and knowledge throughout our three full days together. He was definitely a highlight of our trip, as a great guide makes for a great experience, whether you see tigers or not! And we did see tigers...
Excellent Experience with Nature Safari India.
Nature Safari India organized our private 2 Weeks Safari in Central India plus a couple of Sightseeing and we are very happy to having choose this agency. I found them on the responsible tiger tourism association (TOFTigers) and I liked them from the very first contact. From the first email more than two years ago to the end of our trip in April 2022, the service was great, the selection of the itinerary, Parks, lodges and guides was perfect...
Excellent Experience with Nature Safari India.
Deepkul and the Tiger Safari India team put together an incredible experience for us in Kanha and Bandhavgarh. All the details were taken care of as per our preferences and budget including transportation, food, lodging, and our amazing safari guides. Deepkul was easy to communicate with and always quick to respond to any questions before and during our trip. Highly recommend!
Corbett, Taj Mahal, Ranthambore & Jaipur Tour
Extend your stay in this enchanting country with any of the below extension tour packages. It could be an ensemble of culture, wildlife or even historic walks! Choose from whatever satiates the soul. Our travel specialists are here to customize the ideal itinerary to your liking. 
Corbett, Taj Mahal, Ranthambore & Jaipur Tour