On the footsteps of Jim Corbett Tour
Naturalist Edward James Corbett had a way about the forest which he nurtured with fine finesse. As a child, it was around the age of seven that Jim tuned his sense towards the natural world. The species that he encountered, were viewed with great interest and admiration and regarded them as a marvel of nature. As you embark on this Jim Corbett Tour in Corbett national park, navigating the very trails undertaken by the renowned conservationist, you tune into the very world he witnessed with his very own eyes.
After all, It's a landscape that harbours some of the most remarkable species of the Himalayan foothills that will take your breath away. Take this breathtaking Jim Corbett Tour within Corbett National Park, the land of the roar, trumpet and song.
Most trusted name in Indian Wildlife for the last 30 Years
Experience the best of Indian wildlife that includes the Royal Bengal Tigers, Asiatic Lions, Black Leopard, Indian Leopards, Snow Leopards, Red Panda, Asian Elephants, and a plethora of reptile and bird species, with experienced naturalists while you stay at the best-selected premium wildlife lodges and hotels.
On the footsteps of Jim Corbett Tour
❯ Day 01 : Arrive New Delhi (Flight).
❯ Day 02 : New Delhi – Corbett (by surface 275 kms/5 hrs drive)
❯ Day 03 – 08 : In Corbett National Park
❯ Day 09 : Corbett – New Delhi (275/6 hrs drive)
❯ Day 10 : New Delhi – Fly Home
➤ Stay in the midst of the core area (Dhikala) of Corbett National Park adjacent to the bank of the Ramganga river, while on this Jim Corbett Tour.
➤ Experience a plethora of Indian wildlife such as Asian Elephants, Tigers and Yellow Throated Martens on this Jim Corbett Tour.
➤ Enjoy birding tours in Corbett National Park, home to over 500 species of birds!
➤ Blessed with some of the most scenic landscapes of any national park, Corbett provides ample photographic opportunities of an ochre kissed Tiger.
➤ Visit the trails, villages and settlements Corbett encountered through the course of his life at the national park, on this Jim Corbett Tour.
Feel free to get in touch with our team of wildlife experts and receive a free quote for your next safari holiday! You could also use this channel to request for a custom wildlife holiday package in India!
Detailed Itinerary for On the footsteps of Jim Corbett Tour
Day 01 : Arrive New Delhi (Flight)
Meet our representative on arrival at New Delhi International Airport. He will transfer you to the Hotel, assist you with the check in procedure, handover and explain all the travel related documents. Overnight stay at the Hotel.
Accommodation: The Roseate House, Aerocity or similar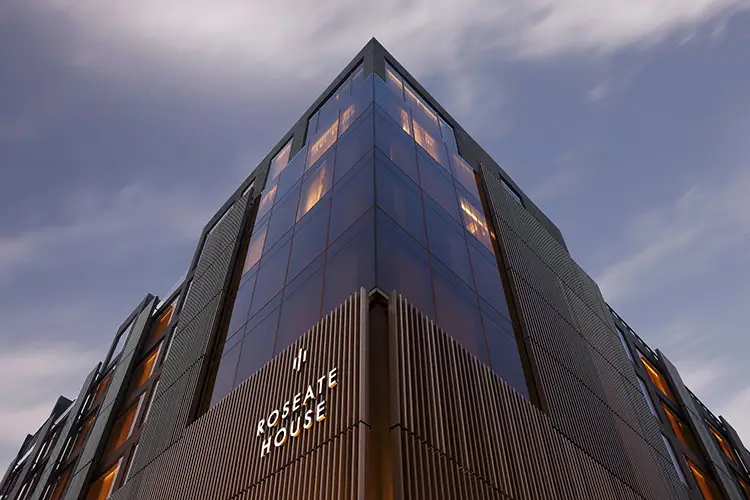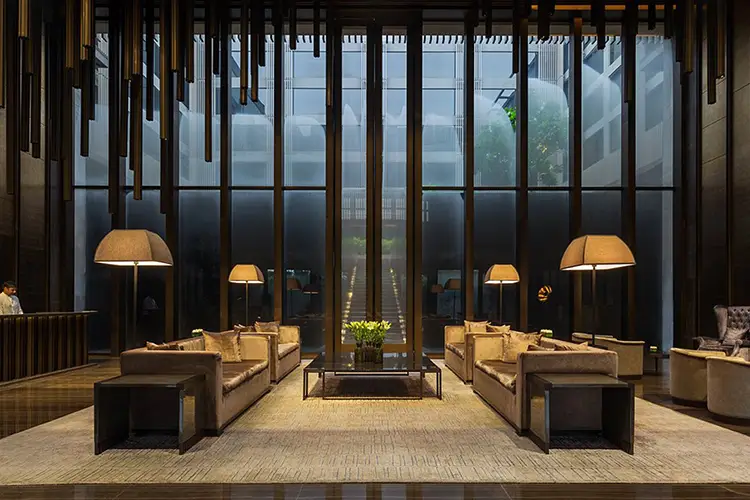 Day 02 : New Delhi - Corbett (275 kms/6 hrs drive)
This marks the beginning of your Jim Corbett Tiger Safari Tour. Early morning, depart for Corbett National Park (275 kms) via Kaladhungi (The residence of Jim Corbett then, which is now a museum). On arrival, check into the lodge. In the evening, head out for a nature walk by the river close to the lodge. Dinner and overnight stay at lodge outside the national park.
Kaladhungi gets its name from Kala (black) and Dhunga (stone), which was found here and used to smelt iron. Corbett shot the last cattle lifter in Kaladhungi in 1946 at the request of the villagers. Earlier, when the the road from Nainital to Kathgodam was built, Kaladhungi served as a resting point for travelers who would undertake an arduous climb to Nainital. Dandies and ponies were used by the elderly and children. Corbett walked along this route several times to attend meetings at Nainital. In 1922 Jim Corbett built this Irish-styled cottage spread over fourteen bighas for him and his family. Before leaving for Kenya in 1947, he handed this house to a friend with hope of returning to India. However, Corbett could never come back and the property was later sold to the forest department to be converted into a museum in 1967 as homage to the great conservationist. It is now managed by the Corbett Tiger Reserve. The museum/Interpretation centre has been renovated and thematically narrates the life of Jim Corbett. It shows his association with people and his contribution as a conservationist. It also possesses some memorabilia associated with him.
Accommodation: Jim's Jungle Retreat or similar
Day 03 : In Corbett National Park
On this morning, walk the very trail on which Jim Corbett shot the Man-Eater of Mohan. Post Lunch, visit the Powalgarh Sanctuary to see the area where the Corbett shot Powalgrah Tiger (the largest Tiger he saw and shot). All meals and overnight stay at lodge in Ramnagar.
Day 04 : In Corbett National Park
Morning tiger safari in corbett to Jhirna zone and post breakfast, visit Choti Haldwani, the village of Jim Corbett. Lunch in the village as you interact with the locals as they share legends of Jim Corbett.
Chhoti Haldwani is a small village that was once under the jurisdiction of Jim Corbett. He possessed the small hamlet of Chhoti Haldwani even after he had left India. He made his tenants the owner of their land and continued to pay land revenues on their behalf. The village completed 100 years of its existence in the year 2015. Corbett even made efforts to develop agriculture in Chhoti Haldwani so that the villagers had enough to sustain themselves and also earn money by selling the surplus.
Day 05 : In Corbett National Park
Morning jeep tiger safari to Corbett Dhela zone of the national park. Post breakfast, drive to Nainital, to see the place where Jim Corbett was born, and spent his childhood.
Jim Corbett lived in several houses throughout his life. Cliffton, Mount Pleasant, Gurney House (This is a must visit for every Corbett admirer) in Nainital, Mokameh Ghat in Bihar, Arundale and the Museum in Kaladhungi, Outspan hotel in Neyri, Africa, over his life span from 1875 to 1955. Most of the houses in Nainital are on the Ayarpatta Hill as it was regarded safe after the landslide in Nainital in 1880. Not only are these houses associated with Jim Corbett but are also a reflection of the architecture during the British colonial era. The usage of material, design element, highlight the fact that they are climatically suitable for habitation. The houses are warm in winters and cool during the summers.
Day 06 : In Corbett National Park
Morning jeep tiger safari in Corbett to Bijrani zone of the national park. At the park entrance, switch to safari vehicle with your baggage. Be ready with your camera equipment as the next 32 km, 1.5-hour drive, is through the core area of the national park, where you have a good chance to encounter wildlife including Tigers, Leopards and Asian Elephants. On Arrival, Check into the forest lodge. Post Lunch, proceed for an Afternoon safari.
Living in the Forest Rest House is unique to Corbett National Park. It is only in Corbett Tiger Reserve that you get an opportunity to stay inside the national park. The complex is located on the banks of Ramganga river and overlooks the foothills of Himalayas. Alcohol and smoking is not permitted here. Return from the safari at sunset. Dinner and overnight at the Forest Rest House.
Accommodation: Dhikala Forest Rest House
Day 07 : In Corbett National Park
Morning and afternoon jeep tiger safari in Corbett. All meals and overnight stay at the Forest Rest House.
Begin your morning tiger safari at sunrise. Corbett has been aptly described as the land of the Roar, Trumpet and Song. It represents a scene of remarkable beauty. Corbett National Park had the proud distinction of being the chosen venue for the inauguration of Project Tiger in India. The rich biodiversity of the Reserve is partly attributed to the variety of habitats here. Due to the location of the Reserve in the foothills of the central Himalayas, both Himalayan and peninsular flora and fauna is found in the Reserve. Dinner and overnight at the Forest Rest House.
Day 08 : In Corbett National Park
Morning and afternoon jeep tiger safaris, meals and overnight at the Forest Rest House inside the Corbett national park.
India's first and finest park spread over 520 sq. kms. Established initially as Hailey National Park on August 8, 1936, in honor of Sir Malcolm Hailey, the then governor of the United Provinces, the name was changed to Ramganga National Park in 1952 and subsequently to Corbett National Park in honor and memory of the late Jim Corbett, the legendary hunter, naturalist-turned-author and photographer, who had helped in setting up the park and in the demarcation of its boundaries.
Day 09 : Corbett - New Delhi (275/6 hrs drive)
Morning jeep tiger safari in Corbett national park. After breakfast, checkout from the lodge and drive towards the exit gate of Corbett. Do not pack your camera equipment, as there's an opportunity to witness wildlife on your way out. After exiting the park, drive to New Delhi, which is approximately a 5-hour drive, 275kms. Overnight stay at the hotel in New Delhi.
Accommodation: Roseate House Aerocity or similar
Day 10 : New Delhi - Fly Home
After breakfast, transfer to the New Delhi International Airport to board a flight back home or to an onward destination.
Our efforts have time and again been recognized by all our guests on TripAdvisor. With reviews that are 100% genuine, you can read them here or head on to our official TripAdvisor page to browse through in detail.
Tiger Safari with Sanjay Gupta and Nature Safari India.
We just finished the first half of two tiger safari tours in India. The first was on the Banhavgar National Park. Our guide was Sanjay Gupta, who had 25 years of experience in the park and with the tigers. He was wonderful, sharing his experience and knowledge throughout our three full days together. He was definitely a highlight of our trip, as a great guide makes for a great experience, whether you see tigers or not! And we did see tigers...
Excellent Experience with Nature Safari India.
Nature Safari India organized our private 2 Weeks Safari in Central India plus a couple of Sightseeing and we are very happy to having choose this agency. I found them on the responsible tiger tourism association (TOFTigers) and I liked them from the very first contact. From the first email more than two years ago to the end of our trip in April 2022, the service was great, the selection of the itinerary, Parks, lodges and guides was perfect...
Excellent Experience with Nature Safari India.
Deepkul and the Tiger Safari India team put together an incredible experience for us in Kanha and Bandhavgarh. All the details were taken care of as per our preferences and budget including transportation, food, lodging, and our amazing safari guides. Deepkul was easy to communicate with and always quick to respond to any questions before and during our trip. Highly recommend!
On the footsteps of Jim Corbett Tour
Extend your stay in this enchanting country with any of the below extension tour packages. It could be an ensemble of culture, wildlife or even historic walks! Choose from whatever satiates the soul. Our travel specialists are here to customize the ideal itinerary to your liking. 
On the footsteps of Jim Corbett Tour