December – February (Winter migratory birds)
Reaching Bharatpur Bird Sanctuary
New Delhi International Airport
About Bharatpur Bird Sanctuary
India's most famous bird-watching site is Bharatpur Bird Sanctuary.
This small wetland of 29 sq. km provides feeding and nesting grounds to over 400 bird species and has been declared a UNESCO World Heritage Site, Ramsar Site as well as an IBA (Important Bird Area).
This former hunting ground and now protected habitat consists of Scrub forest, Savanna grassland, and large Wetlands with naturally constructed earthen mounds to provide perching spots for the thousands of birds that feed on the varieties of fish, invertebrates and aquatic plant species in the rain and Yamuna river-fed waters of the wetlands.
The misty winters and the breaking sunlight are a birdwatcher and photographers' dreams and lacs of birders and photography enthusiasts visit the birdwatching destination Bharatpur each year. With an array of water birds, waders, ground birds, and raptors – Bharatpur Bird Sanctuary has something for every nature lover.
Explore the richness of Bharatpur Bird Sanctuary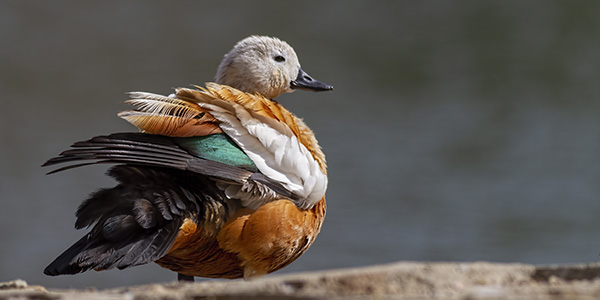 The states of Rajasthan and Gujarat are unquestionably the pride of India for a reason. Our birding tours in this land encompasses a few endemics and some endangered…
Northern India arguably has one of the richest avian diversities as well as cultural landscapes to offer. It also hosts the most Iconic animal, the Tiger and is blessed with…
Safaris at Bharatpur Bird Sanctuary
Most productive birding here is done on walking trails or waiting at strategic points. The entire paved path inside the park is around 11 km. It's exceptionally tiring if you consider walking. However, the first 5 km in the park, up to the canteen, is where you get to see most of the birds. So, you could consider walking if you are used to doing so. But, remember, it's 5 km one way.
For most tourists, and for bird photographers with heavy lenses, cycle-rickshaw is probably the best choice. It's expensive but well worth the enjoyment you get. The park officials set Cycle-rickshaw charges to INR 100 INR 150/- per hour (as on Jan 2019). The cycle-rickshaw pullers are as knowledgeable as the highly-priced guides, at least some of them. If you go in groups of more than 10 people, a guide is compulsory.
Another option is to rent a bicycle, which is quite cheap, around INR 50 – 100 per day. It's probably the most reasonable and enjoyable way of exploring the park if you are a loner. It would be quite enjoyable if you have a partner. This is the most suitable option for bird photographers with shorter/lighter equipment.
Accommodations at Bharatpur Bird Sanctuary
The Bagh is a heritage hotel set in 32 acres and in two hundred year-old garden in Bharatpur Rajasthan, it is located just four hours away from major destinations such as Delhi, Jaipur and Gwalior. The Bagh offers visitors an opportunity to experience quiet luxury near Keoladeo Ghana National Park, one of the most famous bird sanctuaries in the world.
Laxmi Vilas Palace, offers an amazing blend of Heritage, Royalty & Modern Amenities, close to the Bharatpur Bird Sanctuary on Agra Jaipur Highway. The heritage hospitality goes beyond the narrowly appointed rooms, period decor, and antique furniture. Enjoy a plush meal acclaimed by national as well as international travellers.
Related Birding Destinations in India
Our efforts have time and again been recognized by all our guests on TripAdvisor. With reviews that are 100% genuine, you can read them here or head on to our official TripAdvisor page to browse through in detail.
Tiger Safari with Sanjay Gupta and Nature Safari India.
We just finished the first half of two tiger safari tours in India. The first was on the Banhavgar National Park. Our guide was Sanjay Gupta, who had 25 years of experience in the park and with the tigers. He was wonderful, sharing his experience and knowledge throughout our three full days together. He was definitely a highlight of our trip, as a great guide makes for a great experience, whether you see tigers or not! And we did see tigers...
Excellent Experience with Nature Safari India.
Nature Safari India organized our private 2 Weeks Safari in Central India plus a couple of Sightseeing and we are very happy to having choose this agency. I found them on the responsible tiger tourism association (TOFTigers) and I liked them from the very first contact. From the first email more than two years ago to the end of our trip in April 2022, the service was great, the selection of the itinerary, Parks, lodges and guides was perfect...
Excellent Experience with Nature Safari India.
Deepkul and the Tiger Safari India team put together an incredible experience for us in Kanha and Bandhavgarh. All the details were taken care of as per our preferences and budget including transportation, food, lodging, and our amazing safari guides. Deepkul was easy to communicate with and always quick to respond to any questions before and during our trip. Highly recommend!