Dihing Patkai Wildlife Sanctuary
Flight: New Delhi – Dibrugarh
About Dihing Patkai Wildlife Sanctuary
The Dihing-patkai Wildlife Sanctuary is part of a large tract of elephant corridor of Northern Assam and Arunachal Pradesh. These are the only rainforests of Assam and are rich in biodiversity and very productive for birdwatchers with beautiful and rare species alike.
Unfortunately, where there is prosperity for wildlife, there has historically been scope for human prosperity as the old Digboi Oilfields are part of this landscape as are the famous tea gardens of Assam. The silence of the dense rainforest broken by the occasional blast sounds of the refineries.
We focus on the birds here and there are various species in these beautiful forests.
Explore the richness of Dihing Patkai Wildlife Sanctuary
Embark on a birding tour that includes some of the best birding hotspots Asia has to offer; it is a place where very few have ventured to discover some of the most…
Tap into the vast tranquil expanse of heaven on earth. Kaziranga is UNESCO World Heritage Site where sprawling grasslands harbour some of the most extraordinary…
Keoladeo National Park aka Bharatpur Bird Sanctuary has been blessed with an array of animals and avifauna. The park of 29 sq km boasts a staggering bird count of  close to…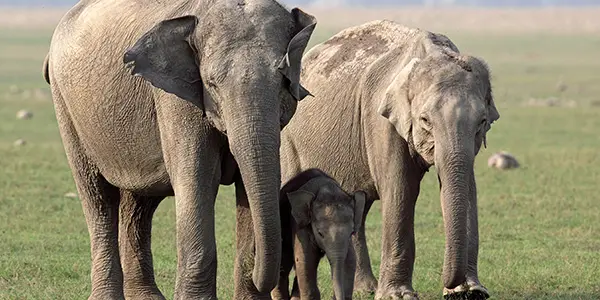 Immerse yourself in a parks cradled in the foothills of the majestic Himalayas. Corbett National Park is where Bhabhar forests, Riverine forests, Siwalik foothills…
Safaris at Dihing Patkai Wildlife Sanctuary
Vehicles can be used to traverse through the sanctuary, though birding will be done on foot on the forest trails. Being a rainforest, it is best explored all throughout on foot, except while getting from one birding hotspot to the next.
Related Birding Destinations in India
Our efforts have time and again been recognized by all our guests on TripAdvisor. With reviews that are 100% genuine, you can read them here or head on to our official TripAdvisor page to browse through in detail.
Tiger Safari with Sanjay Gupta and Nature Safari India.
We just finished the first half of two tiger safari tours in India. The first was on the Banhavgar National Park. Our guide was Sanjay Gupta, who had 25 years of experience in the park and with the tigers. He was wonderful, sharing his experience and knowledge throughout our three full days together. He was definitely a highlight of our trip, as a great guide makes for a great experience, whether you see tigers or not! And we did see tigers...
Excellent Experience with Nature Safari India.
Nature Safari India organized our private 2 Weeks Safari in Central India plus a couple of Sightseeing and we are very happy to having choose this agency. I found them on the responsible tiger tourism association (TOFTigers) and I liked them from the very first contact. From the first email more than two years ago to the end of our trip in April 2022, the service was great, the selection of the itinerary, Parks, lodges and guides was perfect...
Excellent Experience with Nature Safari India.
Deepkul and the Tiger Safari India team put together an incredible experience for us in Kanha and Bandhavgarh. All the details were taken care of as per our preferences and budget including transportation, food, lodging, and our amazing safari guides. Deepkul was easy to communicate with and always quick to respond to any questions before and during our trip. Highly recommend!