Andaman and Nicobar Islands
Reaching Andaman & Nicobar Islands
Flight: New Delhi – Port Blair
About Andaman and Nicobar Islands
The Andaman and Nicobar Islands are a cluster of 300 or so islands located in the Bay of Bengal. It lies in the South-East direction relative to India, to the West of Myanmar.
Though the archipelago has numerous islands, around 90% are uninhabited, and tropical rainforests cover the majority of these areas in addition to the long coastlines – literally a paradise for wildlife.
It is definitely one the most interesting places for birders around the world as it is home to 27 endemic bird species and subspecies along with 250 or so of the remaining species here, providing ample opportunities for an excellent birding itinerary. The forest type is as follows:
> Evergreen Forest
> Tropical Evergreen Forest
> Andamans Moist Deciduous Forests
> Littoral Forests
> Mangrove Forest
At present, access is only permitted at a few places on the Islands, most of it is the Andamans. Hence, it may be agreed that there are species waiting to be discovered or recorded here still. So, book yours Now!
Explore the richness of Andaman and Nicobar Islands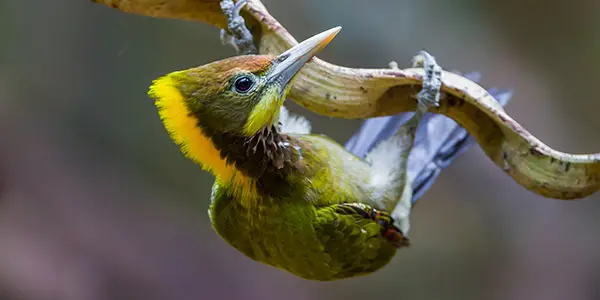 Over several lifetimes, the peaks of the colossal Himalayan range have nestled the Indian subcontinent to give rise to a splendid assemblage of diversity. A quest…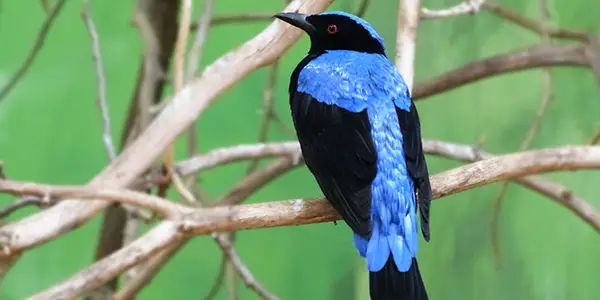 Etched along the western coast of the Indian Subcontinent, The Western Ghats is one of the most breathtaking landscapes in the world. It's a land gifted with undulating…
Safaris at Andaman and Nicobar Islands
All birding here is done along walking trails. Vehicles can be taken in between destinations or to traverse between birding hotspots. Most productive birding here is done on walking trails or waiting at strategic points.
Accommodations at Andaman and Nicobar Islands
Luxurious Villas & Suites, nestled amongst swaying betel nut and coconut trees and a natural fresh water rivulet meandering through to the azure waters of the Andaman Sea on an exclusive beach front. 'Your Own' private beach resort- with personalized service, unique luxury, comfort and beachside bonhomie.
Taj Exotica Resort and Spa
Occupying 46 acres on the famed Radhanagar Beach at Havelock Island, Taj Exotica Resort & Spa, Andamans is a luxurious gateway to a globally significant biodiversity hotspot in the Bay of Bengal. Fringed by strip of mangroves overlooking the beach, guests are welcomed with a traditional song written by our young Nicobari colleagues.
Related Birding Destinations in India
Our efforts have time and again been recognized by all our guests on TripAdvisor. With reviews that are 100% genuine, you can read them here or head on to our official TripAdvisor page to browse through in detail.
Tiger Safari with Sanjay Gupta and Nature Safari India.
We just finished the first half of two tiger safari tours in India. The first was on the Banhavgar National Park. Our guide was Sanjay Gupta, who had 25 years of experience in the park and with the tigers. He was wonderful, sharing his experience and knowledge throughout our three full days together. He was definitely a highlight of our trip, as a great guide makes for a great experience, whether you see tigers or not! And we did see tigers...
Excellent Experience with Nature Safari India.
Nature Safari India organized our private 2 Weeks Safari in Central India plus a couple of Sightseeing and we are very happy to having choose this agency. I found them on the responsible tiger tourism association (TOFTigers) and I liked them from the very first contact. From the first email more than two years ago to the end of our trip in April 2022, the service was great, the selection of the itinerary, Parks, lodges and guides was perfect...
Excellent Experience with Nature Safari India.
Deepkul and the Tiger Safari India team put together an incredible experience for us in Kanha and Bandhavgarh. All the details were taken care of as per our preferences and budget including transportation, food, lodging, and our amazing safari guides. Deepkul was easy to communicate with and always quick to respond to any questions before and during our trip. Highly recommend!