Flight: New Delhi – Jodhpur
About Kheechan Bird Sanctuary
News feeds today are filled with stories about the daily destruction of man acting against nature and against his own long-term interests. However, once in a while, there comes about a positive story where people work for the betterment of wildlife and nature, in the unlikeliest of places.
Communities in India such as the Bishnois and the Jains in Rajasthan aim to live in harmony with nature and has been their belief system since inception. Khichan, an unassuming village in the Thar Desert of Rajasthan, has a conservation story which started with one man Mr.Ratan Lal Maloo aka the Bird Man of Khichan who started off with feeding a small number of Pigeons, Sparrows, Peacocks and Palm Squirrels with grain as a family tradition, one day chanced upon a small number of migratory Demoiselle Cranes in the 1970's.
Mr.Maloo had for the first time seen Demoiselle Cranes, around 70-80 in number, which visited the nearby salt pans and small natural lakes passing through Khichan on their migratory venture into India, and was fascinated by these foreign visitors.
Explore the richness of Kheechan Bird Sanctuary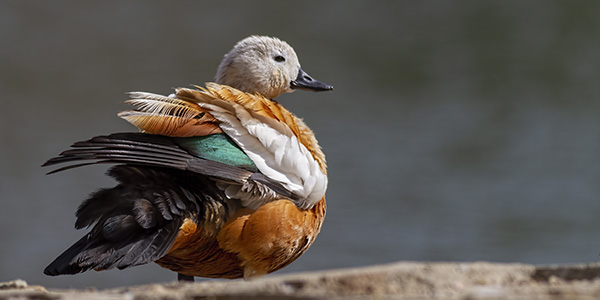 The states of Rajasthan and Gujarat are unquestionably the pride of India for a reason. Our birding tours in this land encompasses a few endemics and some endangered…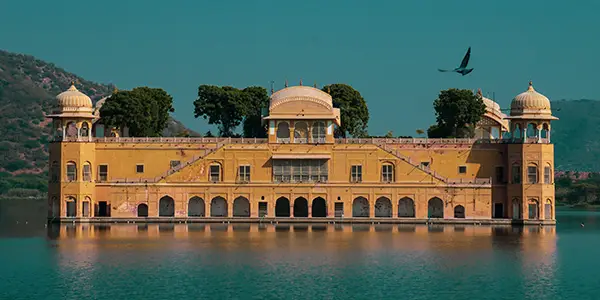 India is a true treasure trove of versatile landscapes, dynasties and culture. Wherever one sets their gaze, stories begin to unfurl. Rich in the medley of colors, it's a country…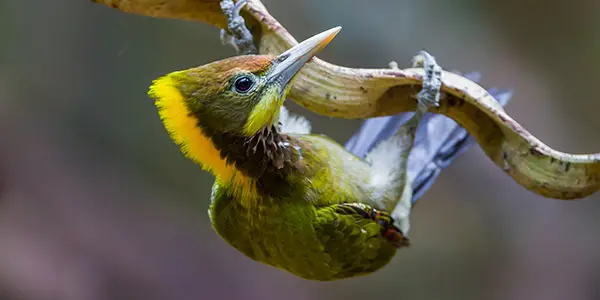 Over several lifetimes, the peaks of the colossal Himalayan range have nestled the Indian subcontinent to give rise to a splendid assemblage of diversity. A quest…
Ethereal, they disappear in and out of the thickets like shadows. One needs keen eyes and ears to track down as formidable a predator as a Leopard…
The cranes stayed till the end of winter, and left abruptly one day. They did return the following year at the onset of winter – doubling up in number! Demoiselle Cranes visit India from colder breeding grounds of high altitude Mongolia, North China and Tibet on their annual winter migration to India and Khichan is now their preferred home where they are welcomed after their long and grueling journey to prepare for the mating season whence they return.
Today, 12000 to 15000 Demoiselle Cranes visit Khichan every year due to the compounding effort of Mr.Maloo, the Jain Community of Khichan and now a worldwide support system to the cause – it has resulted in getting Khichan on the world map for its Demoiselle Crane congregation and spreading of the beautiful grassroots conservation success story which goes with it.
Mr.Ratan Lal Maloo is no more, however, the local people of Khichan led by Mr.Sevaram Mali continue his legacy selflessly, with lakhs of kilos of grains which are distributed to the thousands Cranes – a grand spectacle. It has been declared a Bird Sanctuary and a UNESCO World Heritage Site.
Safaris at Kheechan Bird Sanctuary
There are no formalized safaris here, one can visit Khichan village at dawn to see the Demoiselle Crane feeding spectacle and participate in the same. Nearby lakes can be accessed in a private vehicle.
Accommodations at Kheechan Bird Sanctuary
Manvar is located in the heart of the sand dune region of the Thar desert in Rajasthan. Its ideally located and linked by excellent roads to Jodhpur (2 hours) and Jaisalmer (2 hours 30 minutes). Manvar means desert hospitality in the local dialect. It's an ideal base to explore Indian desert life, culture, wildlife and landscape of breath-taking beauty.
Related Birding Destinations in India
Our efforts have time and again been recognized by all our guests on TripAdvisor. With reviews that are 100% genuine, you can read them here or head on to our official TripAdvisor page to browse through in detail.
Tiger Safari with Sanjay Gupta and Nature Safari India.
We just finished the first half of two tiger safari tours in India. The first was on the Banhavgar National Park. Our guide was Sanjay Gupta, who had 25 years of experience in the park and with the tigers. He was wonderful, sharing his experience and knowledge throughout our three full days together. He was definitely a highlight of our trip, as a great guide makes for a great experience, whether you see tigers or not! And we did see tigers...
Excellent Experience with Nature Safari India.
Nature Safari India organized our private 2 Weeks Safari in Central India plus a couple of Sightseeing and we are very happy to having choose this agency. I found them on the responsible tiger tourism association (TOFTigers) and I liked them from the very first contact. From the first email more than two years ago to the end of our trip in April 2022, the service was great, the selection of the itinerary, Parks, lodges and guides was perfect...
Excellent Experience with Nature Safari India.
Deepkul and the Tiger Safari India team put together an incredible experience for us in Kanha and Bandhavgarh. All the details were taken care of as per our preferences and budget including transportation, food, lodging, and our amazing safari guides. Deepkul was easy to communicate with and always quick to respond to any questions before and during our trip. Highly recommend!